SXSW hosts craft, design fair open to the public
Since 2003, Renegade Craft has hosted an annual, independent craft and design fair at South by Southwest. Renegade has established creative grassroot communities over the years by hosting curated artists, photographers, thrifting enthusiasts and many more. This is one of the larger SXSW events that is open to the public, free and not badge restricted.
The event showcases over 125 small businesses and is aimed at guiding customers to a more slow-paced, creative environment. The businesses are not just local, but national and international, with diverse goods and services available throughout. 
A fan favorite this year was Brooklynd's Coffee and Tea, with a line winding into the aisles as two baristas — husband and wife — made lattes and cold brews for attendees. 
"We are a mobile espresso bar. We pop up at any type of event — a wedding, corporate event —we love to be in the community," co-owner Davina Adcock said. "We want to be where the people are and build good relationships. Coffee is our thing, but it's mostly about the relationship piece."
Their dedication to building community was evident, as they made conversation with customers while making drinks, but they were doing more than just serving coffees: They were making meaningful connections through discussion of hobbies, jobs and other interests. 
"Honestly, SXSW chose us, and we're so grateful," Adcock said. "We just love SXSW. We've been here in the city for about ten years, so being able to be at an event this big is just incredible for us."
Another locally owned company showcased was Soundscape Studio. The booth was run by Macy Burr, a Dallas local with a passion for music. 
"These are data visualizations of music scores," Burr said. "Each color represents a different note; the length of the shape is the length of the note. I split the pieces into melody and harmony, so they read just like music scores. I've been doing this for about five years. I have over 150 songs in my collection and a range of genres and artists."
Burr interacted with the community by discussing mutual interests in piano and reading music with passing customers. As a graphic designer with a passion for music, she was excited to share her work with other musicians in Austin. 
"So, I've always been interested in craft shows in the area. I did Renegade a couple of years ago and I'm excited to be back," Burr said.
One non-local company, Fungtion, was from Los Angeles and ready to spread holistic goods to the Austin community. Presenter Phoebe McPherson eagerly scouted attendees to share Fungtion's approach to wellness.
"We're a mushroom company; a plant company; a nature company above all," McPherson said. "Our first product is the mushroom elixir, an incredible tincture of organic mushrooms and plants for enhanced energy, boosted focus, better libido — all of the things that you need for daily modern living."
The elixir was a sweet liquid mixture of mushrooms to be taken orally and intended to cure one's illness. She said that a few drops in your coffee or under your tongue is a great way to start the day. 
"We are here at SXSW to connect with the beautiful people of Austin, Texas and help connect mushrooms and plants to the good people and to see what Austin's all about."
Renegade Craft wasn't just a way for artists to sell their goods; it was also a way for them to connect with a larger community and learn more about Austin's culture. Whether vendors were from Austin or a different country, they were happy to be there doing what they love.
Leave a Comment
About the Contributor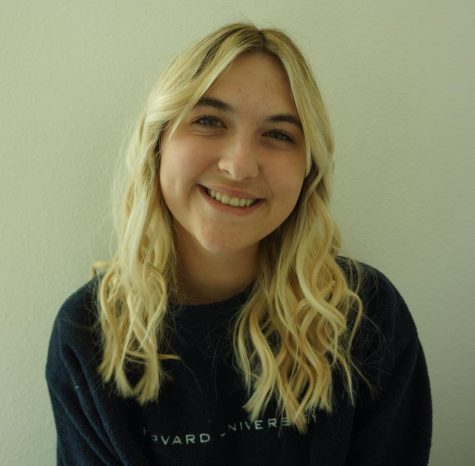 Lola Claire, Staff Writer
Lola Claire is a sophomore writing and rhetoric major with a concentration in creative writing and a double-minor in Journalism and Digital Storytelling....