Just the facts: Students given first look at new Pavilions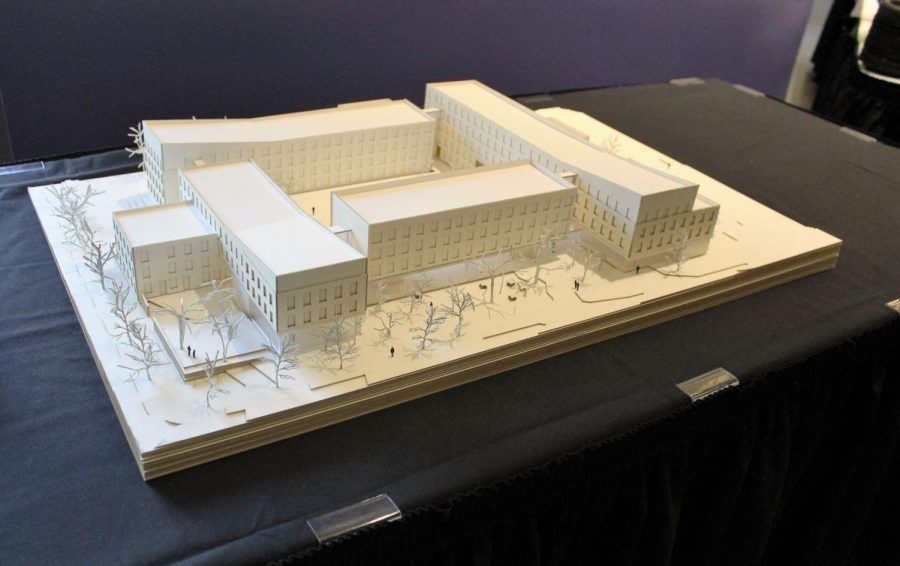 Students were given a first look at the new on-campus apartments, the Pavilions, Nov. 15 and 16. The Ragsdale Lobby and the dining room were transformed into the layout of possible room options, so students could vote on their preferred layout.
A preview displayed the three floor plan options, along with the prices: 2×1, 4×2 and 4×4 with the rates per semester at $4,780, $4,280 and $4,680 respectively.
The Pavilions will house 446 upperclassmen starting in the fall of 2017. Construction is set to be complete in August.
The preview event also allowed students to sign up for a promised early housing registration specifically for those interested in living at the Pavilions. They were asked to rank which layout they would like to live in.
An enclosed model of what the Pavilions will look like when finished, had outdoor sitting areas and a "grab-and-go" cafe. Inside the residence hall there will be lounges, laundry rooms, computer labs and study areas.
The new student apartments also come with full amenities, from a fully furnished apartment to a kitchen and living room. The beds will be full size, unlike the XL-twin beds in the residence halls.
Other amenities include full utilities, cable and internet. The 2×1 and 4×2 floor plans do not have the bedrooms connected to the bathrooms unlike the 4×4 layout.
Each bedroom will come with a bed, dresser, desk and closet area. The furniture, which will furnish the bedroom, dining room and living room, will be decided based on the layout that receives the most votes at the Pavilions preview day.
The $33 million project is not only for housing more upperclassmen, but also to keep them more connected with the school.
About the Contributor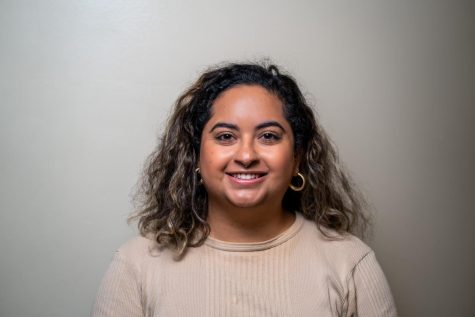 Myrka Moreno, Social Media Editor
I am Myrka Moreno - Digital Media Management, Journalism minor and Social Media Editor at Hilltop Views. This is my senior year at St. Edward's University....