Texas honors female veterans with inaugural Honor Flight to nation's capital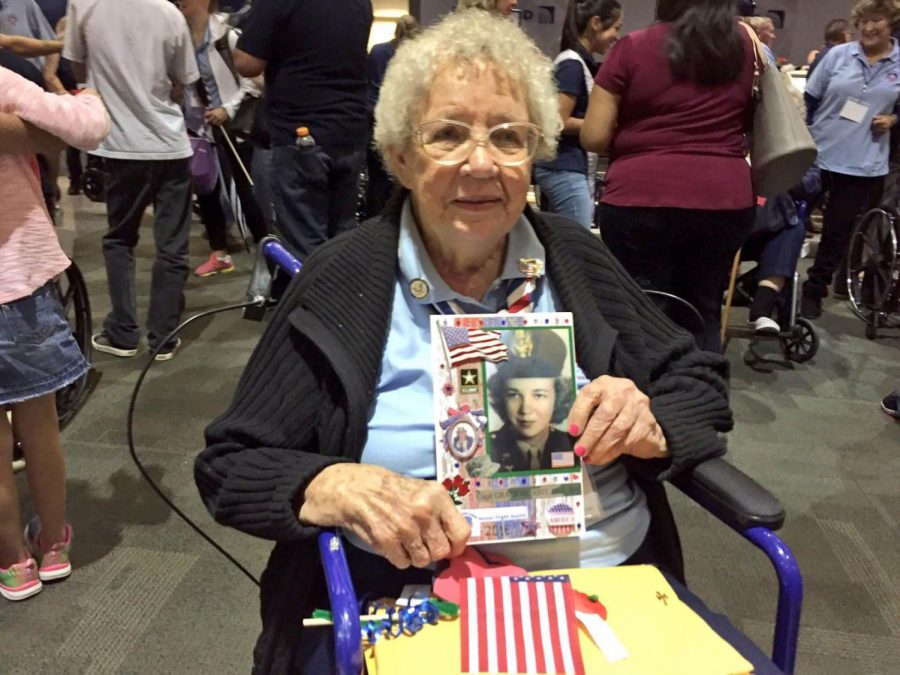 Amanda Gonzalez
October 10, 2016
The Austin community recently gave a hero's welcome to the first all-women veterans' Honor Flight in Texas when they returned from visiting memorials in Washington, D.C.
The group of 40 included nine World War II, three Korea and 28 Vietnam veterans. This was the third all-female Honor Flight in the nation and the first in Texas. They arrived to the Austin-Bergstrom International Airport Oct. 8.
"One of my veterans actually flat-lined last week and had a pacemaker put in, but she told her son, 'I'm going to get well for this flight,'" said Honor Flight Austin Director of Administration Tina Lee. "Her son told me that this was the motivation to keep her alive. And she was just on fire today, all smiles."
The 36-hour trip from the state's capital to the nation's capital included visits to The Tomb of the Unknown Soldier, the Lincoln Memorial and the National Mall. These women visited monuments and memorials dedicated to their respective wars where they could honor their fallen comrades.
Along the Eastern Corner of the National World War II Memorial, there is an inscription by Col. Oveta Culp Hobby that reads, "WOMEN WHO STEPPED UP WERE MEASURED AS CITIZENS OF THE NATION, NOT AS WOMEN…THIS WAS A PEOPLE'S WAR, AND EVERYONE WAS IN IT."
Over 100 community members, including a Girl Scout troop, elementary school cheerleaders and Miss Austin Texas Teen Victoria Garcia, surprised the returning veterans at the airport with patriotic banners, American flags and red roses.
As these ladies made their way through the airport, they blew kisses and waved at their family and friends. The surprises didn't end there, as Honor Flight Austin provided each veteran with a commemorative coin.
Several Honor Flight Austin representatives referred to these women as trailblazers who paved the way for military women today.
Together the veterans and community members sang "God Bless America." Many also got the chance to personally thank the women for their service. The veterans expressed their gratitude to such a supportive community and Honor Flight for arranging the trip.
"Thank you to everyone who put in so much detail," World War II Navy veteran Anna Gatti said from her wheelchair. "Thank you, thank you, thank you."
The St. Edward's Hilltop Student Veterans Association will be having a three-day event for fundraising for future Honor Flights. The event take place November 9-11. Students are invited to share pictures and service information of their veteran family members.