'Celebrating our Freedoms' events to raise money for Honor Flight Austin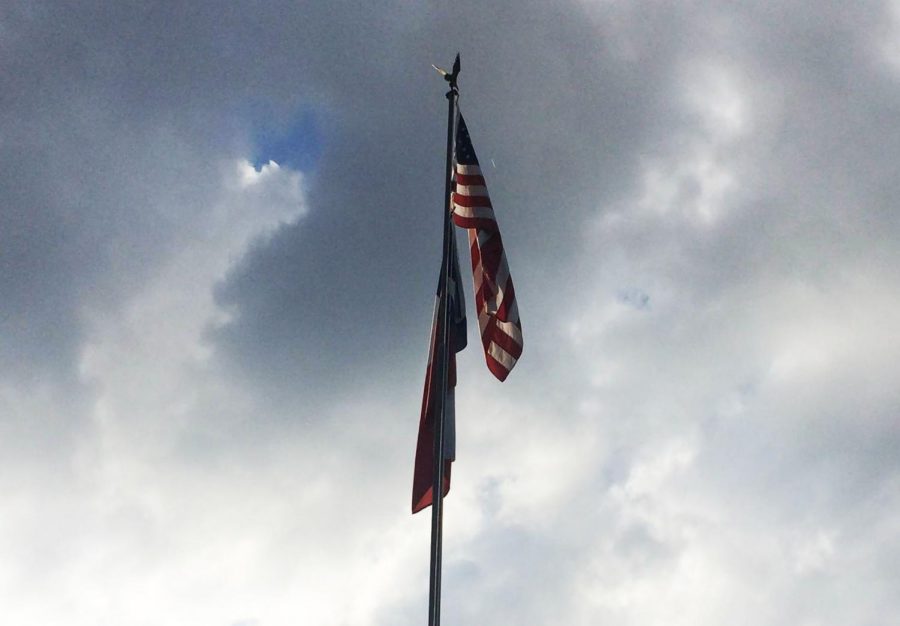 Jacob Rogers
October 24, 2016
Two student organizations will be hosting a three-day fundraiser during Veteran's Day week to send veterans to Washington on Honor Flights.
The Hilltop Student Veteran's Association and the Forensic Association Committed to Truth (F.A.C.T.) have three days of events planned to raise money to send veterans to Washington, as part of Honor Flights.
World War II veterans are dying at the rate of approximately 492 per day, according to Honor Flight Austin. About 855,070 veterans remain of the 16 million who served in World War II. Honor Flight Austin also accepts Korean and Vietnam War veterans for the trips.
The event "Veteran's Day 2016: Celebrating Our Freedoms," kicks off Nov. 9 with a cooking competition, "Chopped." Four teams, Army, Air Force, Marines and Navy/Coast Guard, will compete to cook a food dish. The dishes will be presented to three judges, who will decide the winner.
"The judges will be retired Army Maj. Gen. Tony Cucolo, Assistant APD Chief Frank Dixon and Steward Shruggs, owner and chef at Wink restaurant," Veteran Affairs Coordinator Chris Garcia said.
10 World War II veterans will be attending the event and will be with a student who will serve as their "guardian." During the cooking event, veterans, dignitaries and students will be able to eat food provided by Bon Appetit. The entry fee is $10 per person, but all money raised will go towards the Honor Flights. Bon appetit is donating $700 worth of food and labor.
"Veterans don't get enough credit for the hard work, sacrifices and dedication they've shown for our country. Those who provided us with the freedom we enjoy should be honored," General Manager Michael Smith said. "Bon Appétit is proud to share our time, talents and food to help raise funds in the hope that veterans can participate in the Honor Flight."
Family and friends of veterans can purchase a dedication table for $50. They then can submit pictures and the story of their loved one. One table will be the "POW/MIA" table, dedicated to those who were lost. Tables are available until Oct. 28.
On Nov. 10, a blackhawk helicopter is scheduled to land on the field in front of Teresa Hall. Games and competitions will be taking place and students will be able to take their picture next to the helicopter. There will be a "carnival" atmosphere, Garcia said. The helicopter will be there 11:30 a.m. until 2 p.m.
On Veteran's Day, Nov. 11, a pancake breakfast will be provided in the Kreske Room located at the back half of Ragsdale dining hall. The event will be celebrating the 241st birthday of the U.S. Marine Corps.
The goal was to be able to fund two veterans, about $1,000 each, Garcia said. Already, more than $1,000 has been raised.
"The community has come together to make this event happen," Garcia said. "We are one big community."