University celebrates cultural diversity with Chinese Moon Festival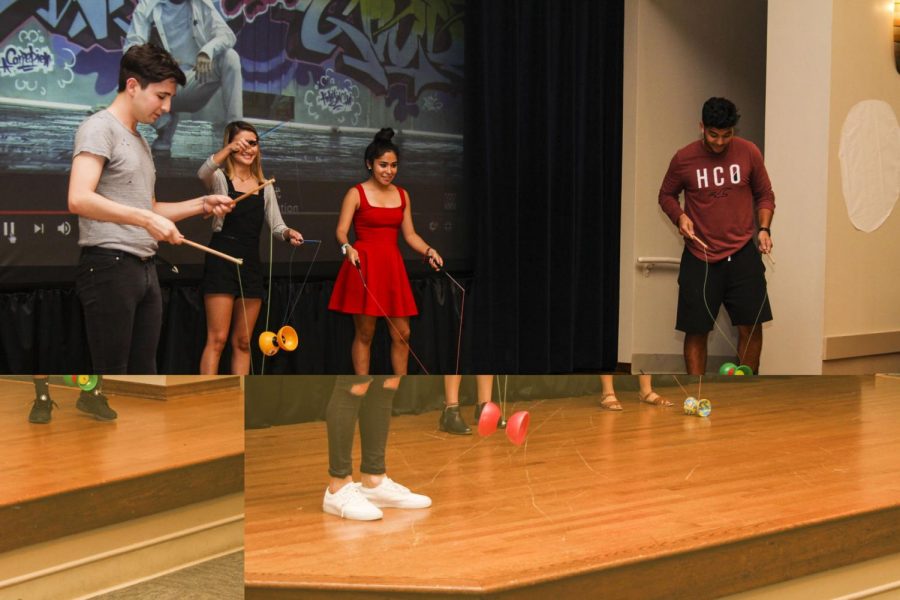 Michael Lockett
October 3, 2016
Chinese I and III students performed in celebration of the Chinese Moon Festival, a tradition that celebrates the end of summer and togetherness with family.
"We're not just learning a language, we're learning Chinese culture," said Bonny Yu, adjunct foreign language professor.
The festival included a demonstration of the use of what is known stateside as the Chinese yo-yo, in addition to a student rendition of Theresa Yang's song 'The Moon Represents My Heart' performed by the Chinese I and III classes. The event was open to students and offered food afterwards.
The Moon Festival is held at the end of summer, before the harvest. "It's a good time to get together," Yu said.
It's also known as the Mid-Autumn Festival and exists in one form or another in many countries in Southeast Asia and around the world.
Yu spoke on personal reasons for having the festival. He wants to stir interest in Chinese classes offered by the university so more people can have the same beneficial experience that he did.
"I'm glad I took this language," Joshua Robles said. Robles compared Chinese grammar to other languages offered at St. Edward's that also have simplified tenses and similar grammatical rules.
Robles went on to say that learning the characters could be difficult at first, but students can overcome them relatively easily.
"It's not as scary as it sounds," Robles said. "It's better than you think."