ACL Feature: Canadian band making big waves in Austin
July Talk is the Toronto born alternative rock band made up of singers, Peter Dreimanis and Leah Fay, bassist Josh Warburton, guitarist Ian Docherty and drummer Danny Miles.
HILLTOP VIEWS: How did July Talk get started?
WARBURTON: We kind of all started playing together. It was just really relaxed and chill. And there wasn't a lot of expectation for the project. It was just kind of like 'Oh this is a great thing to go a couple of times a week and lay a set, drink a magnum of wine and be saucy and be silly'. Then out of nowhere it seemed to be doing really well.
HV: How did y'all mesh your different styles coming together from previous bands?
WARBURTON: I don't think we did mesh them perfectly the first time around. The way we look back on it, we look back upon it as the first record kind of being a moment in time and it was very spontaneous the recording of it. So it is a quilt work of tunes that have a varying influences and sounds. The first record is a little bit scattered but in a way that I look back on and really like. I think with the second record, we took a step forward in terms of conceptual tightening and it still offers a lot of influences in itself.
HV: How do you describe your music style?
FAY: Simply put, we always just call it rock 'n' roll I think cause it's the easiest way to describe not only the sound but also the fact that we like to go crazy onstage. The live performance is a massive part of what we do and what makes us, us.
DREIMANIS: We're very committed to that purist feeling of being onstage together with sort of loud amps and feeling of standing in the middle of the hurricane. That's the feeling you get when you're hacking away at a telecaster.
HV: Going off that feeling, what's it been like performing at ACL?
WARBURTON: You get a really weird side of it, you get a strange perspective on this festival because you get to do it twice. So this festival has been really great in that sense, and today in particular, during the second weekend, I really felt we were just standing with both feet underneath our shoulders and feeling really solid.
FAY: We also just have played more shows in Austin than we have anywhere in the states because of SXSW. Austin holds a very special place in our hearts. At the ACL festival, some of our favorite recordings and videos of our favorite bands have been done here, so it absolutely means the world that we get to be here. It's very mind blowing for a tiny band from Canada.
WARBURTON: ACL is so centralized, it's so localized. The city is so easy to experience and explore and fall in love with that I think doing the second weekend in a row just felt amazing. Like 'Oh yeah we're coming back home, this is great'.
HV: How do you feel you have grown as artists and as a band from 2012-16?
FAY: You can't do anything for four years without maturing and learning and kind of completely morphing into a different person and, for us, a different project. Hopefully it will just keep happening, keep morphing.
About the Writer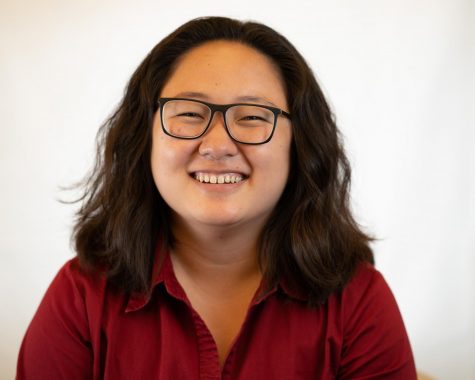 Lilli Hime, Staff Writer
I am Lilli Hime—English Writing and Rhetoric major and freelance writer at Hilltop Views. This is my senior year at St. Edward's University.

My role...