Former cross country athlete introduces community-based run club
Make way, fitness fanatics, for your latest obsession. A new organization is hitting the ground running. Literally.
Good Willy's Active Running is coming in hot, already showing just much promise.
The great potential for success in Good Willy's lies in its founding purpose, a purpose rooted in one of the pillars of St. Edwards University. 
Former SEU cross country runner, Gabe Monticure, explains what inspired him to start this club.
"It was really about building a better community for St. Ed's," Monticure said. "I just want to see more Hilltoppers coming together and enjoying running, community, and the health benefits that come with running."
Good Willy's has some big plans on how to fulfill their ideals. The club plans to host a variety of 5ks with themes ranging from Holi colors to Halloween to scavenger hunts.
The leadership also expressed their hopes to collaborate with other student organizations to promote further community across campus and just all around more fun events. 
Among some potential collaborators are New Waves and Toppers Against Disease.
"You're not only going to be participating in running, but you're also going to be participating with charity work," Monticure said. "So we hope to have it set up like any 5k. It's going towards something.It's towards a larger goal."
Junior Katrina Chuah speaks on the charity initiative for Good Willy's.
"I think [running for charity] embodies St. Ed's passion of giving back and being aware of all the things around us and being advocates for a greater cause than ourselves. To me, the best thing to do in life is to use your gift to serve others."
Good Willy's plans to run twice a week, training around St. Edward's, Town Lake and Little Stacy Park. 
They are even hoping to assign designated leaders to carry camel backs and speakers for mid-run hydration and hype music for the runners.
And for those who might be afraid they can't keep up, Good Willy's has you covered.
The leadership plans to commission group leaders to pace a number of different speeds, thus catering to the different levels of runners the club is sure to recruit.
"I hope anyone will feel welcome to come because I definitely have no experience," club sponsor and Biology Lab Coordinator Emily Hartman said. "I want people to come and get into it, and if they need to walk, I'll walk with them and we'll pick it up when we can."
With something for everyone and everyone running for something, junior Louise Gaunt jokes that there's only thing left to say.
"Just do it!"
About the Writer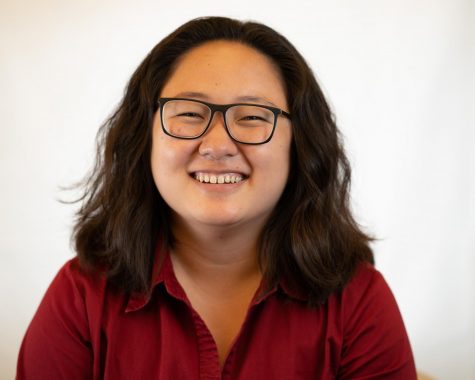 Lilli Hime, Staff Writer
I am Lilli Hime—English Writing and Rhetoric major and freelance writer at Hilltop Views. This is my senior year at St. Edward's University.

My role...