Another legend gone: Prince dies at 57, fondly remembered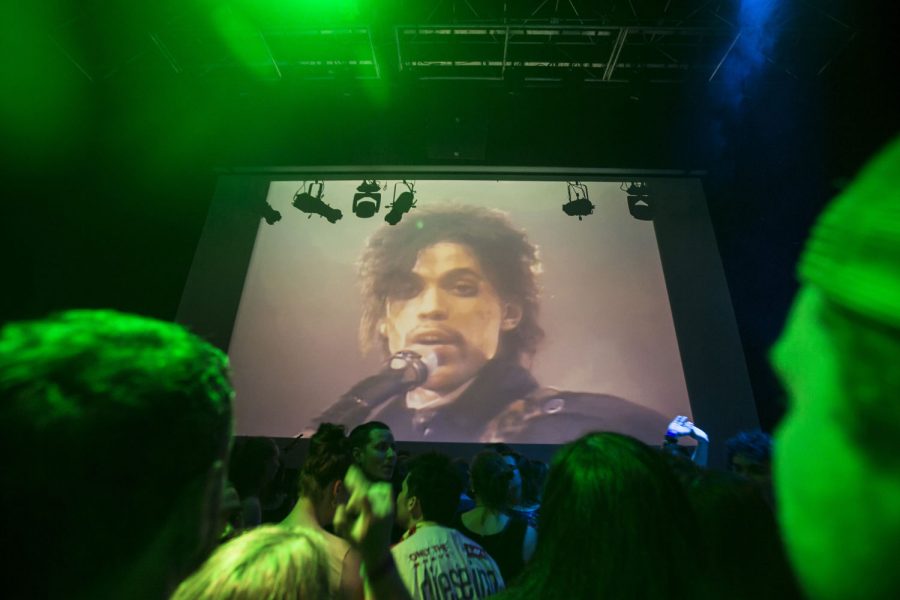 Bridget Henderson
April 22, 2016
"Dearly beloved, we are gathered here today to get through this thing called 'life.'"
April 21 will forever be remembered as the day the original queen of sass, innovator, legendary musician, activist, actor and musical icon was taken from this world way too soon at the age of 57. 
Prince Rogers Nelson, widely known as "Prince," died in his $10 million home in Minnesota. He was found in his elevator — God's sense of humor obviously sick. In his song "Let's Go Crazy," he sings "Never gonna let the elevator bring us down," prior to sharing his thoughts about "the after world."
"Electric word life/ It means forever and that's a mighty long time/ But I'm here to tell you/ There's something else/ The afterworld/ A world of never ending happiness/You can always see the sun, day or night."
Prince was rushed to the hospital last week for a bad case of the flu. It is reported that in the last week he looked extremely frail and sick. His cause of death is still unknown.
Prince led the way for eccentric fashion and encouraged all to be themselves by never conforming to societal norms. He fought the music industry constantly for creative freedom, leading the way for many of today's modern artists.
Not only did he write passionate songs, such as "Purple Rain" and "When Doves Cry," but he also sang, played guitar, bass, drums and keyboard. Not only was he musically talented, but he also starred in the rock drama musical "Purple Rain." 
Over his career, he has been nominated for 32 Grammys and won seven of them. He also released 39 solo albums over his 35 year career.
No one will ever forget his sexy lyrics and flamboyant stage presence. 
Prince was a renaissance man; a renaissance man in a bright purple jacket and glittery pants. 
His side eye was the sassiest of all time, and he created songs and sounds from his Minneapolis recording studio that will never be forgotten. 
Who else would change their name to a symbol that can't even be pronounced to piss of their record label? He was the master of shade; with him, there was no such thing as holding back. He spoke out against big corporations, enslavement and corruption within Warner Bro's.
He also gave gay, black men the power to be free and proud of who they are. Prince was constantly unapologetically himself. 
He never identified as a boy or girl, he always said he was "something that you'll never understand." This mindset inspired generation after generation. His advice and outlook on life will always be timeless.
Social media has been flooded with fans grieving, proclaiming that 2016 has already taken too many music icons. People all over the country have been attending memorials and dances in honor of the legend.
This must be what it sounds like when doves cry.