Living clean: St. Edward's alumnus talks past addiction, housing program
Alcoholism and drug addiction aren't usually common factors of success, but St. Edward's University alumnus Wes Hurt has made it so.
In overcoming his own battle with addiction, the entrepreneurship major has turned his struggle into a message and a company to help those that faced the same problem. Now he is voicing his own story in an effort to affect change in others' lives.
What started off as drinking and smoking marijuana in his teens progressed into experimentation with hard drugs, eventually leading to a spiral of addiction into his 30s. Despite all this, Hurt was able to achieve what most would consider a happy life, founding the successful business Hey Cupcake! and getting married. Still, he acknowledges the struggle behind the scenes.
"I was living a lie," Hurt confesses. "I tried to get high enough to drown out the shame. I never felt like a success."
It was here where the road to recovery finally became not only wishful but necessary and crucial.
"I honestly believed that I was going to die if I didn't quit. The first step [after that was] to admit that without help, I would die."
Over 15 years of rehab, Hurt worked to get clean in a day-by-day process of persistence and courage. Over the years, he drew strength and motivation from his faith, which Hurt works to honor through his life and all he does.
Along his journey, Hurt has learned much about alcoholism and drug addiction, as well as the harmful stigmas surrounding them. As a former addict, he recognizes the stereotypical idea that addicts lack the ability or even the will to quit.
"Some people in recovery may not like my opinion, but I think that this generalization is mostly accurate. While I was using, I admit that I was all of these things and more," Hurt said. "That said … we can recover, we can be redeemed, and when we are … we are some of the most passionate individuals about life, as we've been to the dark side."
Hurt's own journey of self recovery has ultimately enriched his life with profound appreciation for all he has. But it doesn't stop there. In the true spirit of selflessness, Hurt has gone far beyond his own recovery in seeking to help others who are in his same place.
Hurt founded the water brand, Clean Cause, in 2014 to help recovering alcoholics and addicts.
"I've spent most of my life trying to benefit myself. It's not a goal or a lifestyle that yields much fulfillment. In the end, I believe the saying to be true, 'For it is in giving that you receive'. [Clean Cause has] given me purpose, accountability and a challenge and fight worth fighting for that I can spend the rest of my life pursuing."
The water brand, available in the campus dining halls and Jo's, donates up to 50 percent of its revenue to the housing program, Clean Kickstart, which gives people coming out of rehab a three month living scholarship to focus on developing and maintaining wholesome new habits and finding a job.
"Our hope is that these scholarships will help bridge the gap between exiting a rehab center and successful reintegration into an everyday, healthy routine," Hurt said.
Hurt has not only turned his life around, away from the devastation of addiction, but now works purposefully to help others in the process of making the same change through Clean Cause.
Hurt has a last message to anyone in the early stages of drinking, drugs or addiction resonate strongly from his own experience:
"Keep your eyes and ears open to what others that love you say about your drinking," Hurt said. "If you are having negative consequences as a result of your use, I'd encourage them to look into whether or not their use could be a barrier for them to become the person they want to be."
About the Contributor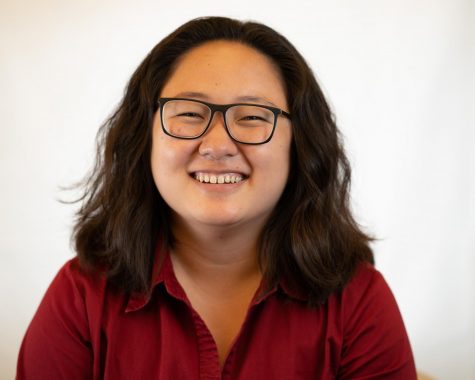 Lilli Hime, Staff Writer
I am Lilli Hime—English Writing and Rhetoric major and freelance writer at Hilltop Views. This is my senior year at St. Edward's University.

My role...