Brazilian student fulfills dream of studying abroad
Chances are you'll hear him before you see him.
Recognizable by his vivacious tenor laugh, Rafael Murtinho has come all the way from Sao Paulo, Brazil to take St. Edward's University by storm.
The only thing that could rival the sound of his laughter is his equally brazen sense of style. All this, along with his pure love for St. Edward's and its people, makes Murtinho the epitome of joy and charisma.
"It's just crazy the amount of opportunities that we have here that are definitely not the same that we have back in Brazil," Murtinho said. "It's amazing, and besides, I get to experience college to a whole different level. I live with my friends. This is the best thing in the world. I have this level of freedom, which obviously comes with a huge level of responsibility as well, but I would never have that at home."
One of a lucky group of recipients, Murtinho came to St. Edward's by way of the Moreau Scholarship, which paid in full for his tuition, making his high school dream of studying abroad a reality.
The stark contrast between Brazilian and American culture has left Murtinho awe-struck, from the differences in relationships to food to education systems. He said he has a greater admiration for the American school system, the more flexible of the two.
Murtinho explains that there are far stricter guidelines for universities in Brazil. A student must apply within their specified area of study to enter a university, and can only change it if they retake their admissions test.
"I love the whole system of education here, which is something very different in Brazil. Because I think most of us have no idea what we are going to do with our lives at the age we are right now, I think I prefer the American version, just because I like more the idea of having this ability, this chance of changing your major if you want to."
But Murtinho seems most impressed with the city itself. When describing his experiences in Austin, his face lights up and his voice captures every detail with astounding clarity and beauty.
From his multiple explorations of South Congress to one crazy night on Sixth Street, he has certainly rounded his bases around the city.
"I love Austin. Oh my god, I love this city. When people ask me about Austin, what I like to say is, you're never going to be bored here. There's always going to be a new restaurant you've never been to, there's always going to be a new store you've never noticed, and it's amazing. I love this about Austin. It's gonna be a surprise always."
Murtinho's love for the city extends just as fully to St. Edward's and its people
"I love the sense of community. It just brightens my day because I live with my friends. Here, I live with the family I chose. They're my friends; they're the people I love."
And he has already contributed a lot to campus culture. During his first semester at St. Edward's, the ambitious freshman jumped at the chance to share his passion for music, performing with both the Omni Singers and Omni Jazz.
Murtinho said that he discovered Omni singers through the class of 2019 Facebook page and then was invited by the choir director to be a part of Omni Jazz, which is mainly composed of upperclassmen.
Murtinho is also a hometown ambassador, which will require him taking time over the break to share his experiences at St. Edward's with potential friends in Brazil.
On top of culture shock, friends, adventures and extracurriculars, somehow this bubbly Brazilian still manages to fit classes in.
He's currently working towards a psychology degree to become a psychotherapist, in hopes of helping people recover from trauma and day-to-day issues. Additionally, Murtinho hopes to achieve a minor in theater arts for experience.
Murtinho has embraced St. Edward's in the best ways possible, embodying its kind spirit and liveliness in everything he does. In his four years here, the people of St. Edward's can expect some big things from him and even bigger things as he ventures into the world.
About the Writer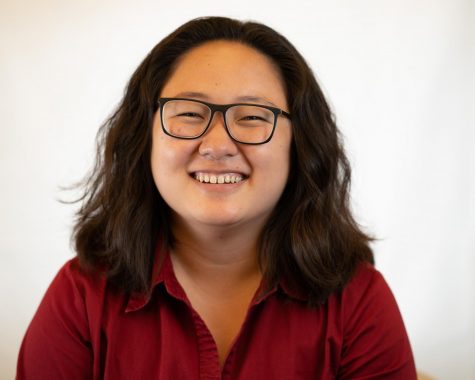 Lilli Hime, Staff Writer
I am Lilli Hime—English Writing and Rhetoric major and freelance writer at Hilltop Views. This is my senior year at St. Edward's University.

My role...