Humans of St. Ed's: Mali Tribune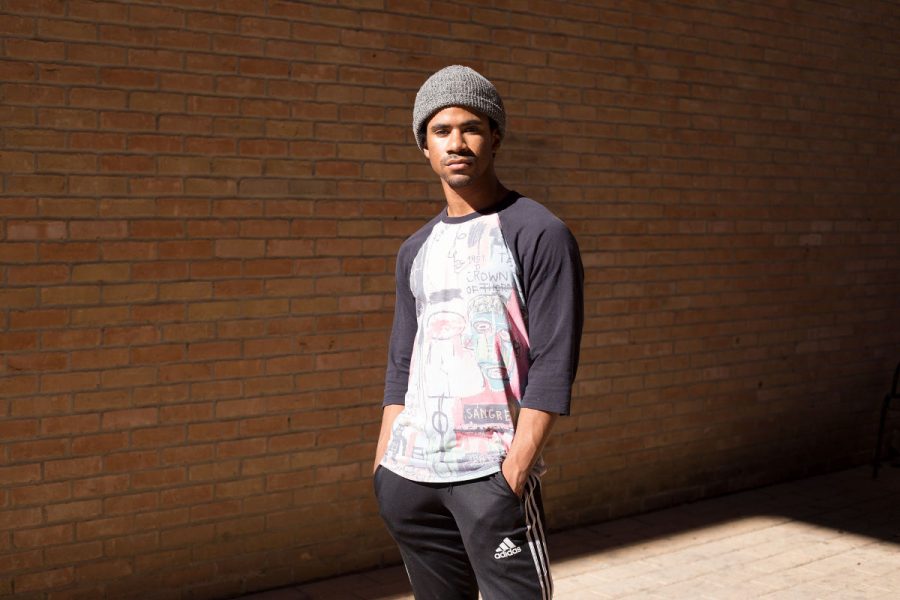 Gabrielle Wilkosz
February 4, 2016
Mali Tribune
At Fun Fun Fun Fest, … I wanted to be at the front of the stage to watch this performer, Big Freedia. … We were there for like three hours. And my anxiety was building up and so by the time I got next to the stage, I was ecstatic. I watched the show on Fuse so I knew the background and the relationships between the stage managers and the dancers.
It was interesting to see the onstage drama. There were a lot of unspoken bad looks and laughs between certain dancers, stage managers and producers.
At this point, I'm jamming out in the front row when all of a sudden Big Freedia asks people to start joining her on stage. My first reaction is to hop over the rail and get on stage, but some bodyguards had to push me off and I was like, "No, I got this!"
I got on the stage and my friend who was on stage with me is more rowdy when it comes to hip-hop. He's super commercial, while I'm a street dancer who pretends to be a trained one.
I was in awe. It was like being next to an A-list celebrity. I remember her touching me and inviting me to be in the middle and the front of the stage. The energy she brought to the stage was just amazing I wanted to feed off of it in my dancing.
I feel like [my experience at the concert] really changed my life. I really wanted to be more involved with live performance. I'd never been to a concert or festival before because on Hawaii, where I lived most of my life, it's too expensive for a lot of artists to perform and when they do come it's just to be on vacation.
I want to say that it pushed me forward with wanting to do visuals for stages used in live performances. Being on stage with her made me realize I could implement graphics and installations into a live performance. It's my dream.
Editor's Note: Quotes in this series have been edited for length and quality.