Martin Luther King, Jr. commemorated by annual Austin march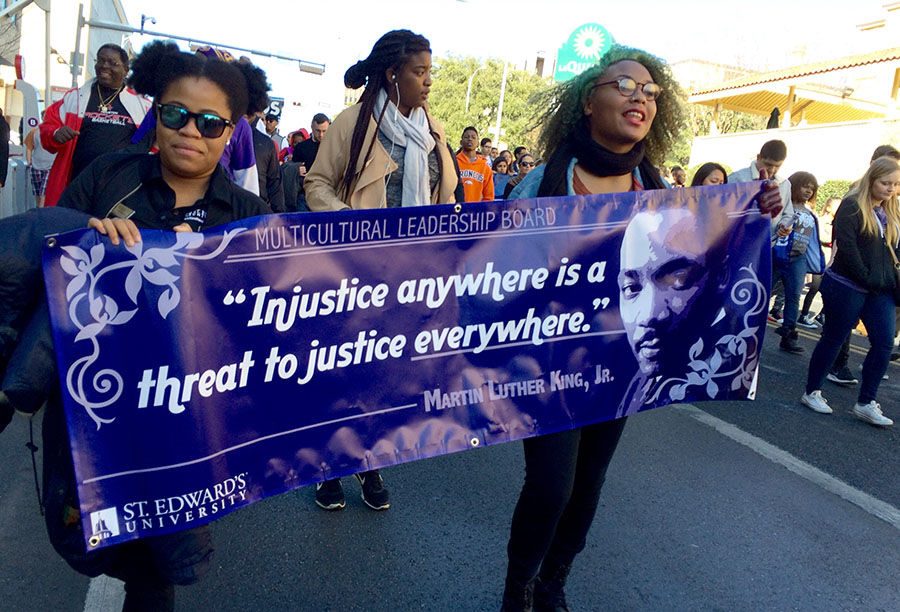 The city of Austin held its 23rd annual Martin Luther King, Jr. celebration on Monday to commemorate the civil rights activist and celebrate the ongoing mission for equality in his honor.
"It's a day in which we commemorate a man who helped reshape this country drastically for people of color," Multicultural Leadership Board (MLB) Black Heritage Events Coordinator Jessica Thompson said.
"This was my first time at this event and it was amazing to see so many beautiful people united as one for our cause and to celebrate MLK on his birthday," she said.
Starting at the MLK statue on the University of Texas at Austin campus, hundreds of people gathered to march to the capitol for the program and then on to Huston-Tillotson University for a fun, family-friendly event with vendors, food, concerts and games.
American flags and MLK quotes on posters littered the crowds led by the large letters carried by the front runners which spelled, "WE BELIEVE".
People of all races and religions marched together while speakers and performers guided the event.
"Being over there, listening to the speakers and performers, it's enlightening," MLB Asian Events Coordinator Dhara Mistry said. "People have so many things to say, and there's a lot of, yes, positive energy, but also everyone knows what they want, and this march really does matter to each and every individual that's here."
"Everything that MLK wanted still isn't a reality," Social Justice Coordinator for MLB Stephanie Downs said.
"Today really makes people think about that. It's empowering to see how many people can show up all for the same thing, like everyone cares for the same issue."
MLK day is significant because it is one of the only federal holidays recognized as a national day of service, in honor of King's vision of a community that is constantly improving itself.
The only other national day of service is on Sept. 11 in memorial of the attacks that occurred that day.
"I support people that are always looking for a better today and better tomorrow and better yesterday," MLB Hispanic Events Coordinator Luis Quintanilla said.
About the Contributor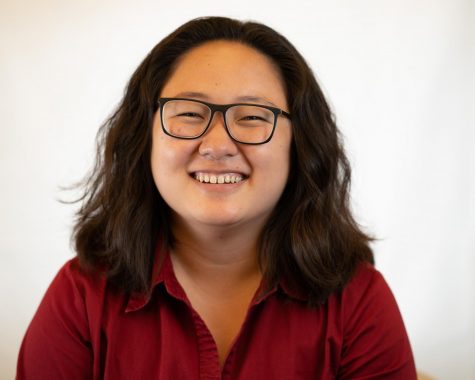 Lilli Hime, Staff Writer
I am Lilli Hime—English Writing and Rhetoric major and freelance writer at Hilltop Views. This is my senior year at St. Edward's University.

My role...