Homecoming 2015 brings alumni, donations to university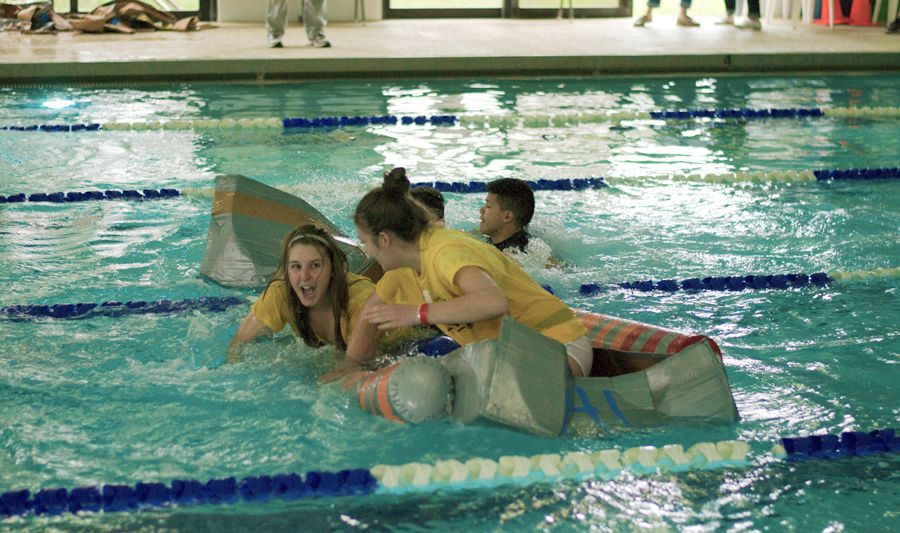 Staff Writers
February 23, 2015
Homecoming 2015 is here. The annual week-long celebration of St. Edward's University's alumni began Saturday with the annual S.E.R.V.E. one-day service project, and ends on March 1 with the university ring ceremony.
Homecoming has been a St. Edward's tradition for many years, although in the beginning it was not as impressive as it is now.
"Homecoming wasn't much of a big deal; I don't remember any Homecoming when I came to school here as a brother," Brother Richard Daly said. "In the last eight or ten years, (the Homecoming Committee) really worked at it. I've observed it's really become a big deal to go to events."
This year, it is anticipated that more than 300 alumni and guests will be returning to campus to celebrate Homecoming, according to the Office of University Advancement.
Although the purpose of Homecoming traditionally has been to honor the accomplishments and contributions of alumni, the university has not missed out on the opportunity to solicit funds from its graduates.
"The university likes (alumni attending Homecoming) because the more you get the alumni involved, the more possibility that alumni will support the school financially," Daly said.
The university has successfully kept the interest of alumni during Homecoming for many years with events such as the Casino Night, tailgating and alumni sporting events.
This year, the Homecoming Committee, through Campus Recreation, has added a new event: a golf tournament for both alumni and students.
"We saw (the golf tournament) as a great opportunity for alumni, parents, students, faculty, staff and the St. Edward's community to engage in a recreational setting," Director of Campus Recreation Andy Lemons said.
In order to put the entire celebration together, the Homecoming Committee begins their planning as early as September.
"There are several committees here in Homecoming," Associate Director of Student Life Carey Mays said. "Pretty much all offices on campus have some part in Homecoming."
During Homecoming, the university celebrates the success of the St. Edward's alumni by honoring a select few with distinguishable awards during an alumni awards reception on Feb. 27.
This year, Victoria Pineda, '00, and David Peña, '90, will be honored with the Alumni Achievement Award and the Distinguished Alumnus Award, respectively.
Some alumni of St. Edward's high school and university will be inducted into the Golden Guard, a special society for alumni who graduated 50 or more years ago.
Despite some changes that have been made to the event lineup, alumni, students, faculty and parents are expected to enjoy a traditional St. Edward's Homecoming.
The much-anticipated Topper Cup Homecoming competition between teams of students kicked off on Sunday with the cardboard boat regatta and more activities will follow through the week like board painting and a dodgeball tournament.
The group that wins will receive "Pride. Glory. Topper Cup," Lemons said.
The Casino Night will again be part of the celebration this year, bringing students, faculty, alumni and parents together.
St. Edward's has used Homecoming as a way to not only celebrate its alumni, but also to connect its current students to the St. Edward's community.
"It happens once a year. It's my last year: senior year, so I'm really excited," senior John Rutherford said. "I always get excited about it. Especially the basketball tournament."