Cuts looming over St. Edward's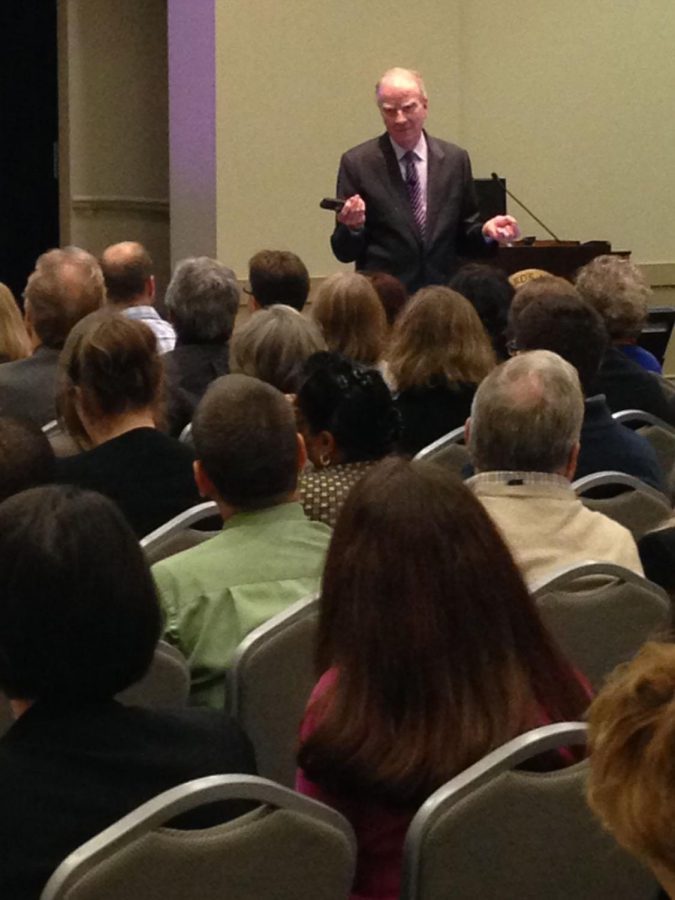 Sports Editor
December 6, 2014
Cuts may be coming to St. Edward's University once the Investing for Our Future project is finished next year.
Investing for Our Future has several goals: save money, better allocating resources and finding new ways of bringing in money.
As a part of Investing for Our Future there was a town hall meeting Dec. 4.
President George E. Martin explained the reasons for the project, citing the university has had abundant resources to continue to grow, but tuition increases must slow to remain competitive.
"We can't continue to raise tuition at 8.5 percent any longer," he said.
Earlier this year, Martin announced tuition will increase by 6 percent for the 2015-2016 school year, ending years of an 8.5 percent increase.
Kim Kvaal, vice president for financial affairs, and Russ Frohardt, president of the Faculty Senate, are leading the Investing for Our Future project.
"We feel privileged to lead this task and potentially transformative project," Frohardt said.
There is no exact amount of money the university is looking to cut, Kvaal said. However, on Sept. 24, Martin announced new money will be decreased by $1.8 million because of the difference in the increase of tuition. 
Nine teams have been assembled to research how to better use existing money and programs for relevance, effectiveness and efficiency. The teams will also look for resources that can be moved to different areas and investigate new ways to bring in money.
The nine teams are: advancement; financial affairs; information technology; marketing and enrollment; academic programs; faculty development; student academic support; student affairs and institutional support.
Each team, composed of 7–14 members, will research different areas of their field and report back to the Executive Sponsorship Team, headed by Frohardt and Kvaal.
After more evaluating, the sponsorship team will make their recommendations to Martin by May 1. Martin will then deliberate over the summer and report his findings to the Board of Trustees in September.
Lauren Liebowitz, a writer for marketing, expressed fear about possible cuts and heavier workloads.
"The first thing my mind goes to is 'are we going to get cut or are we going to be asked to do three people's work at work?'" she said.
Frohardt assured that the project is to look at ways to become more efficient, but admitted there may be programs that could go. However, he points out that nothing has been identified yet.
To make this process more transparent a website has been created to track Investing for Our Future's progress, Kvaal said. To access the website, you have to sign in with your St. Edward's username and password.
"We are committed to making this a transparent process that can be understood throughout the community," Kvall said.