Students take on their world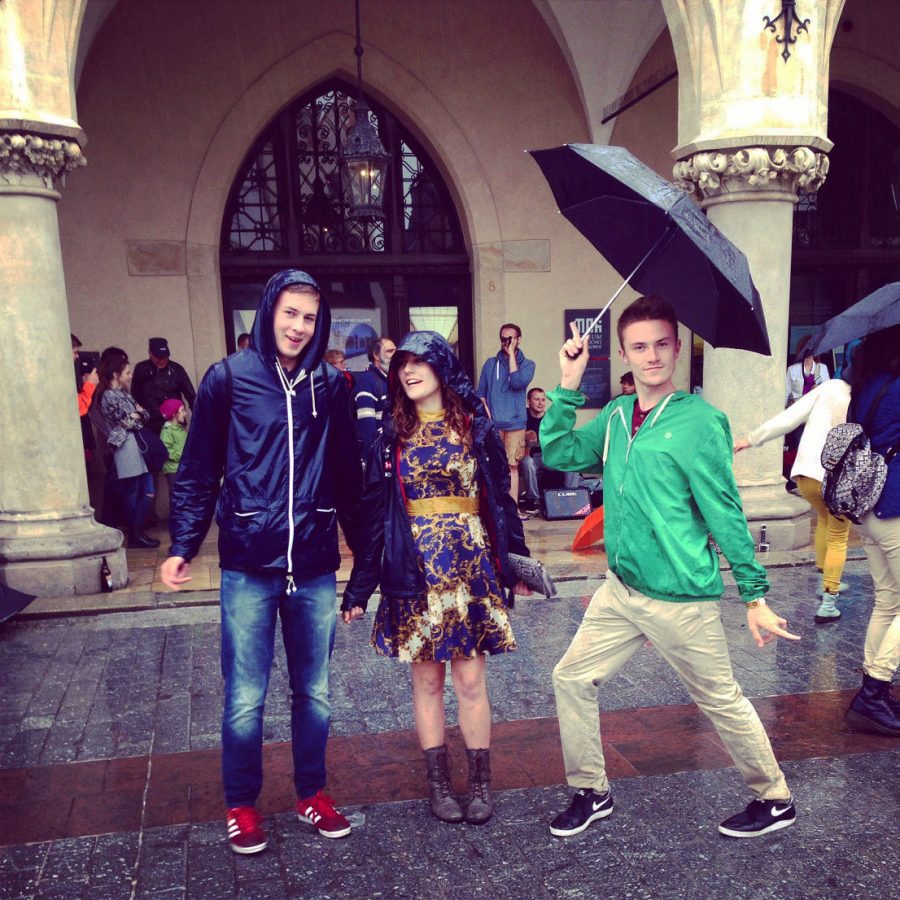 Reporter
September 8, 2014
This summer, many students at St. Edward's challenged themselves and studied abroad, flying out of their comfort zones to take on their world in the best way possible.
"Studying abroad is rapidly gaining popularity among the SEU students; in 2012, we sent 215 students abroad. In 2013, we doubled that and sent 430. We want that to continue and send even more students abroad this year," said Nicholas Tafacory, an Office Specialist at the Office of International Education
One such student, Junior Shelby Evans, studied abroad in Ireland and Romania for two weeks in May. While Evans was abroad to study, she also got plenty of hands on experience with the non-governmental organization (NGO), that was set up to help instill a self-sustaining agricultural system that would feed the impoverished villages in both the countries
Evans' experiences in the two countries this summer were decidedly enough travel for the average person for a whole year, but her appetite for adventure was not whetted. Instead of coming home after the two weeks of her study abroad program were up, she elected to travel on her own – and ended up covering 17 different countries over the course of the summer including Croatia, Hungary, and Poland among many others.
"My advice to students: Just go! Get out of your comfort zone and travel somewhere you've never been before- the world is a beautiful place, but you will never see that side of it in a classroom," Evans said.
Another notable world citizen, Elia Norton, is returning to St. Edward's for her third year after studying abroad for five weeks in Germany on a faculty led excursion. Norton, who is majoring in Economics and minoring in German, found her trip to Germany both enriching and educational, as several aspects of the trip tied into her plan of study.
Norton's recommendation to other students:
"Go down to the OIE and they will help you plan your trip no matter what your financial situation, major or schedule. They will give you plenty of options, you just have to go."
Both students suggest taking the dive into international study headfirst, swearing by the benefits: a diverse network of friends, unique, fresh experiences, and overall, a better understanding of the world we live in.
A great place to start your own journey is hidden on the first floor of Moody hall- the mystical Office of International Education, where there are great advisors and free coffee.
The study abroad application deadline for those interested in going spring of 2015 is Oct. 8.
Follow @viacavazos for more!