Kim Kvaal joins faculty as Vice President of Financial Affairs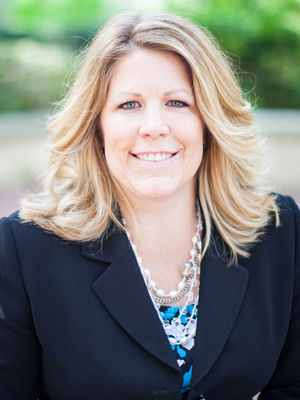 Reporter
September 22, 2014
Kim Kvaal assumed the position of Vice President of Financial Affairs for St. Edward's University on Aug. 1.
Kvaal came to St. Edward's after 9 years at the University of San Francisco, where she served as the associate vice president for business and finance and taught financial accounting as an adjunct faculty member.
"Being in a leadership role allows me to have influence and impact," Kvaal said. "I'm excited about the opportunity to contribute to St. Edward's success and its financial health."
Prior to her service at the USF, Kvaal was the controller at Regis University in Denver, where she previously obtained her MBA in Finance. She received her undergraduate degree in Economics from the University of Colorado at Boulder. Kvaal is also a licensed Certified Public Accountant in Colorado.
According to Kvaal, it is the St. Edward's mission and the alignment between the mission and the administration's decision-making that attracted her to this position.
"Since arriving, I've been struck with the high caliber of individuals at St. Edward's and their passion for what they do,' Kvaal said.
Kvaal says that getting up to speed is the hardest part of her job.
"St. Edward's has been around a long time so there is a lot of institutional history that I'm trying to learn as well as acclimating to a different campus culture," Kvaal said.
Kvaal married her high school sweetheart, Jim, and the two will celebrate their 28th wedding anniversary this year.
They have two sons, Mitch, who is 22 and lives in the San Francisco Bay Area and Matt, a freshman at Arizona State University.
As far as adjusting to Austin, Kvaal feels that Austin is much more similar to her and her husband's home of Denver than San Fransisco was.
"It has the sort of western, and maybe even more like midwestern, practicality that Denver had, but it definitely has the sort of San Fransisco hip vibe," Kvaal said of Austin.
Kvaal says she has yet to join any organizations here in the Austin community, but that she was involved within her church and her son's schools and sports leagues and hopes to become involved here in Austin as well.
Kvaal enjoys hiking and camping. She and her husband experienced their first camping trip in Texas recently; although they spent it "stuck in the mud," they are eager and hopeful for their next adventure.
Follow Carlos on Twitter for more!