Common text results in new study abroad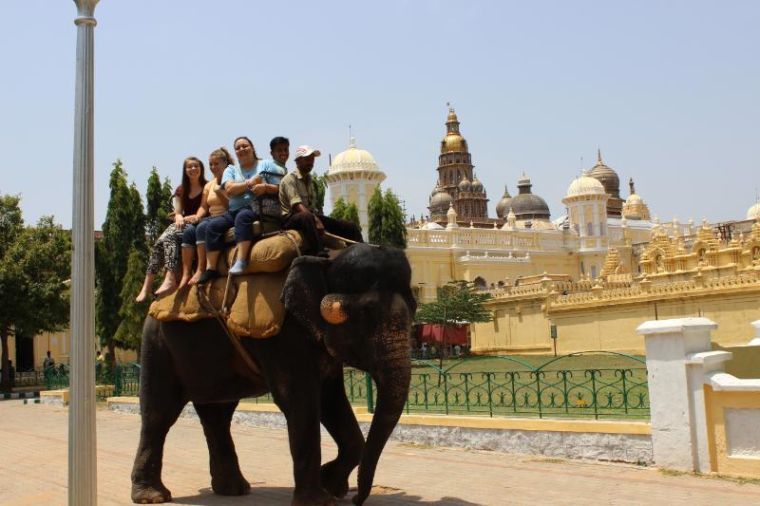 The deadlines for applying to a study abroad program for this summer and next fall have passed. The Office of International Education will be sending approximately 150 students abroad this summer and 75 in the fall— an increase from last year's numbers.
Holly Carter, Director of OIE, said that both she and OIE are happy with the amount of students capitalizing on study abroad opportunities.
OIE has over 1,300 programs to choose from on their website, and the advisors at OIE help students narrow the choices and navigate the process of registering for a study abroad program. To go abroad, students must complete a registration process online, meet with a study abroad advisor, make a $100 deposit to hold their place in the program, attend pre-departure orientation and, for some programs, students must attend classes related to their program.
The Common Book program is a new, yearly summer program designed specifically for freshmen that were inspired by the common theme and common book. This year's theme is Expanding Human Rights and was accompanied by the book Half of the Sky: Turning Oppression into Opportunity for Women Worldwide by Nicholas D. Kristof and Sheryl WuDunn.
This year's Common Book trip will provide students the opportunity to take lessons from Half of the Sky and see them in a real work setting in Dhaka, Bangladesh—a country the OIE has not sent students to before—while working alongside the world's largest non-governmental organization, BRAC. The program was an idea pitched by Carter to the Director of Freshman Studies, Alex Barron, last summer.
Freshman Jordan Lueker will be participating in the Common Book trip this summer in Bangladesh, and it will be her first time abroad. During her time abroad, Lueker and other freshmen will be shadowing the NGO BRAC during their daily operations in a variety of settings.
Lueker said that she chose this new program because "unlike a traditional study abroad trip, this opportunity will allow me to bring back so much more than a traditional experience abroad. This trip is a chance to make a difference in the world, while simultaneously learning about a new culture. Many of us on this trip are looking forward to learning about volunteer opportunities."
OIE has added new countries to their list of destinations that students can choose from, including Romania, Ireland, Bangladesh and the Dominican Republic. 
Follow Dylan of Twitter @dylan_sosa