Local theater stages comedic child, adult improv troupes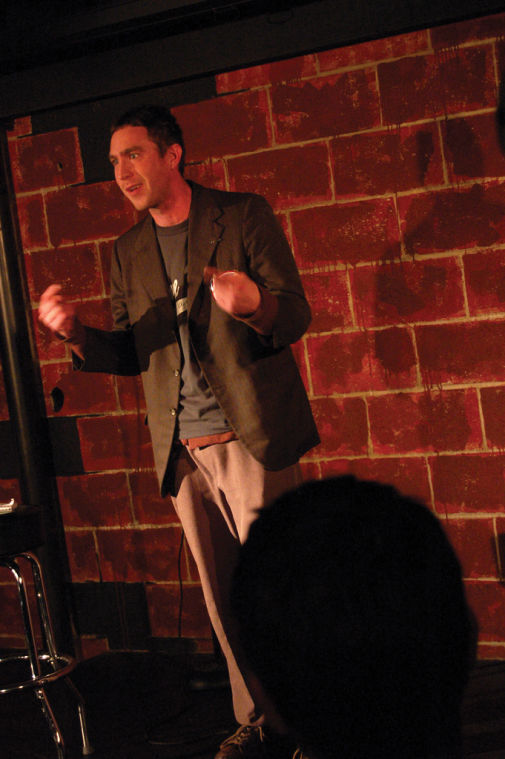 Coldtowne Theater located on Airport Boulevard offers free live comedy shows seven nights a week. Every Sunday night until May 18, the theater will be having an "All Ages Improv Night" at 5 p.m.
Tickets are free, but a $3 to $5 donation is appreciated. The neat part about improv is that all of the improvised acts are performed for the very first and last time before your eyes. None of their spontaneous acts will ever be performed again as they are created on the spot.
Coldtowne Theater creates a really neat ambience and their complimentary entertainment makes for an ideal date night or family outing. The tiny theater layout constructs an intimate atmosphere with nearly every seat in the house taken. The theater emphasizes that their shows are family friendly and encourage audience members to feel free to join in an act towards the end of the show called the "Improv Jam."
Employees and performers of the theater are all very welcoming and friendly to audience members. The show begins with two troupes of children before a troupe of adults comes out. The children's act is very impressive; they clearly know what they are doing and are experienced with improv. The most impressive part of their act is their intelligence. They are such a smart and clever group of kids. Although many of the jokes are hit or miss, their cuteness makes up for any missed jokes.
The adult troupe was more established and experienced as their jokes flowed consistently throughout the show. All of the acts performed by the kids and adults are very original and there is never a dull moment in the show. All performers seem genuinely passionate about the acts and look as though they are really having a good time.
Overall, it was a really rowdy but fun experience which made for a good excuse to get out of the house to enjoy some affordable and silly entertainment. Coldtowne also offers free improv classes for all ages on Monday nights. Be sure to check out the free improv show one Sunday night before May 18 or even join a troupe yourself!