Egg hunts, Peeps, no school: Easter is upon us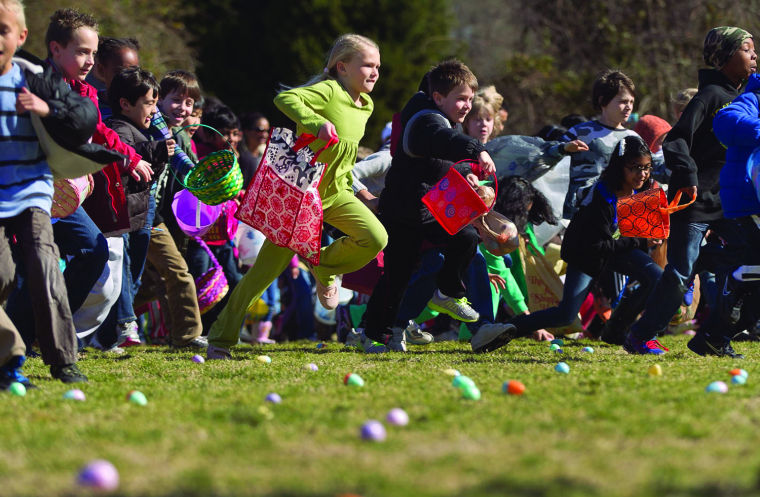 It is time to enjoy the beautiful weather in Austin, and Easter break gives us the perfect opportunity to do so.
Easter is not until Sunday. However, there are plenty of free activities to do around Austin throughout the month of April.
Pease District Park on 1100 Kingsbury St. (a part of the greenbelt) is having a free Easter egg hunt for adults the day before Easter at noon. Easter eggs will be filled with prizes, including gift cards.
That same day, an egg hunt and picnic will take place on the Capitol grounds. Although the hunt at the Capitol is geared towards children, the church in charge of the event is offering volunteer opportunities. The holiday itself does seem to have become geared toward children with the hundreds of free Easter egg hunts around Austin. There is not a whole lot for adults to do aside from eating a decent Easter brunch as many restaurants, like Taverna on West Second Street are offering. The Italian restaurant will be offering $2 Bellini's and Mimosas in addition to their regular brunch menu, so be sure to make reservations.
In other parts of the world such as Canada and Northern Europe, Easter is celebrated as a public holiday on both Sunday and Monday. In the United States, on Easter Monday, the president will hold the 136th Annual Easter Egg Roll on the White House grounds in which over 30,000 people will participate.
While most people know about the meaning and traditions of the oldest Christian holiday, you might be surprised to hear that over 14,437,500 pounds of Peep marshmallows are produced each year for Easter. According to ABC News, 76 percent of Americans admit that they eat the ears of their chocolate bunnies first. Who is this bottom eating 24 percent?
Enjoy your additional three days off for Easter by eating pounds of Peeps and then burning off those Peeps by searching for eggs in this great weather.