After another Homecoming Weekend, life moves forward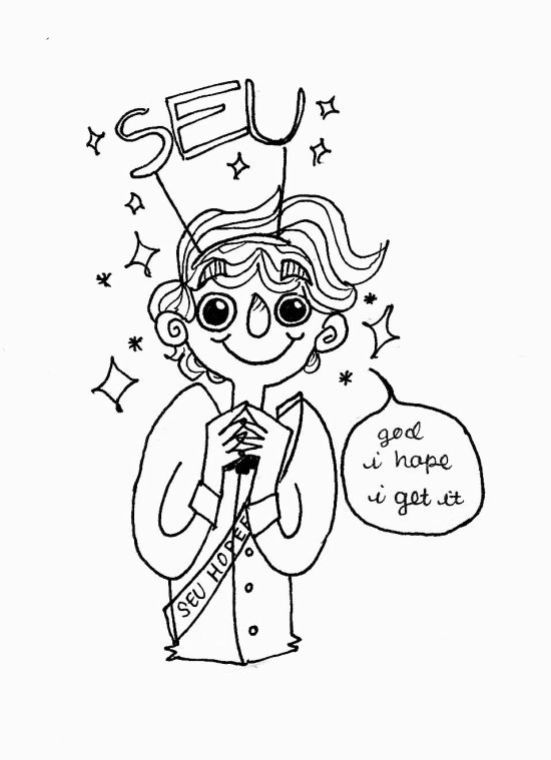 Reporter
February 27, 2014
Personally, I love the idea of Homecoming, but I am kind of glad it is over. My mother did not come this year because of a "Law and Order" marathon, and the rest of my family does not know that I attend college at all, partly because of the voluntary witness protection program I am in, but mostly because they have no school spirit. As bad as these reasons seem, they are not the cause of my resentment towards this joyous occasion. The real reason is Otto.
You guys have seen Otto oddly trotting around campus. Otto wears two fedoras in order to keep both hemispheres of his brain nice and warm, rocks a green denim vest with diamond encrusted buttons and embodies school spirit like he is a cheerleader on a Disney Channel series.
I met Otto on Casino Night after I lost all my money to a broken vending machine; luckily I only had half a nickel to my name. Otto bought me a bottle of water and asked me if I would vote for him for Homecoming court. I obliged, but I discovered that Otto was not on the ballot. After telling him that he could never win, Otto laughed it off and concluded that he believed that he would be elected regardless, because he had faith that his school loved him as much as he loved it.
Otto failed to receive one vote. He even had to forfeit all of his chips and ribbons he won for the week, because they did not believe that he attended the school. As it turns out, Otto was not a student at St. Edwards, but rather just a lost soul looking for a place he could come home to.
So all in all, Homecoming was a booming success this year. The painted hooves that plastered the picture-perfect roads around campus served as a warm invitation for prospective, current and past Hilltoppers all across the galaxy. They were also a reminder that we have giant blue goats that roam this esteemed university in order to keep us safe for a million more homecomings.
For more stories, check out Fool's Gold at stedscomedy.wordpress.com.