Alumnus to edit online journalism magazine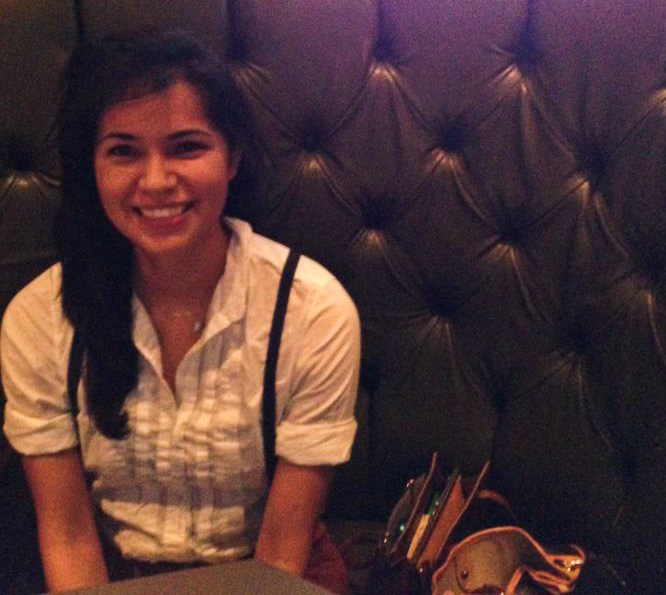 Analisa Falcon, a St. Edward's University alum and English Writing & Rhetoric graduate, is the editor of a new online magazine The Ascender, which launches next month.
The Ascender will focus on narrative investigative journalism, but also uses the theme of futurism. Falcon thinks the futuristic quality of the stories will draw in readers.
"It's something that is a mystery to people but it allows our writers to touch into things that people can connect with," Falcon said.
The stories on the website will focus on the future of a variety of topics, ranging from comic books to education. The magazine is also global, featuring writers who do not reside in the United States.
"Some of the pieces we're publishing have to do with Mars One, digital art, [and] we're having a story about places in Jordan," Falcon said.
The site will feature mainly long-form narrative pieces, which is of specific interest to Falcon.
"I really enjoy the narrative form. I think storytelling is the best way to deliver information; to me, it's a great equalizer. No matter how much background knowledge you may have, you are involved in that story, at that particular time," Falcon said.
Johnston Ayala, who is the founder of The Ascender, thinks the internet lacks journalism websites that spend time telling stories.
"There is obviously an overwhelming abundance of content on the web, but the high percentage is not necessarily journalism and even less is quality or meaningful. There is [a] need for more in-depth, longer form stories that can provide a higher quality user experience and awareness," Ayala said.
Falcon's role as editor for The Ascender consists of her doing multiple jobs, since the staff for the magazine is only made up of three people, including Falcon and Ayala. One of her responsibilities includes corresponding with writers to figure out what their writing interests are and what they would want to write about for the magazine.
"Some of the journalists are not as well-established as others, so I have to offer some direction when we talk about story pitches or how to develop the angle. There's always a balance of offering a critique without taking away from a writer's voice," Falcon said.
Also having been a St. Edward's Rhetoric & Composition teacher for two years, Falcon believes dealing with other students' writing helps her in her daily job of dealing with different pieces from writers.
"I find that the same tone still matters. You know, appreciating someone's work, but still being able to have a critical eye for what they're doing right or what can be strengthened," Falcon said.
She thinks the timing of the site's debut is perfect because of the current rise in popularity of long-form journalism.
"I think there's been a resurgence in the long-form narrative style. I think there's a huge benefit in starting now, because we are right at the cusp of this resurgence," Falcon said.