Updates to campus media center provide more opportunities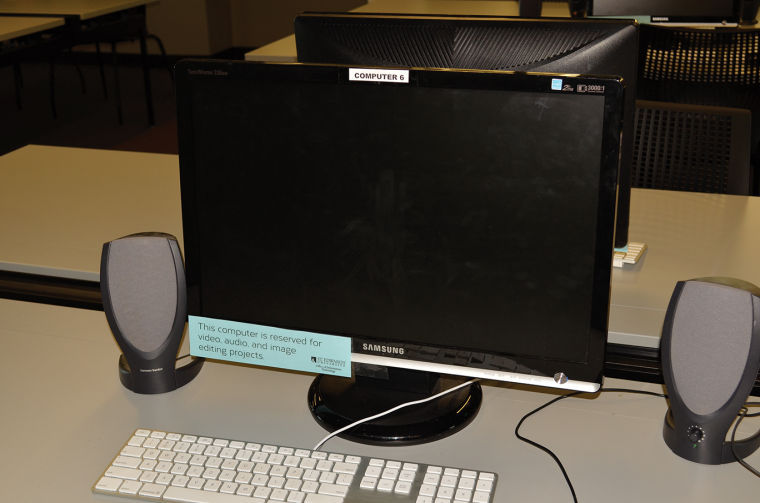 Staff Writer
October 26, 2013
The Media Center has moved from Moody Hall to its new location in the library and the planned innovative layout is set to be completed by Spring of 2014.
With the new location, students at St. Edward's University will have more technology available to produce and edit content such as a group editing suite, video production room and a set of the latest Mac Pro desktop computers upon release.
"The benefits of having the media center in the library is that there are all these resources in one place to help students with their assignments, such as the digital media center, library resources, and the writing center," Classroom Technical Analyst I Adrian Tapia said.
With the new video production room the capabilities are endless, it will be equipped with lights, microphones, a green screen and digital camcorder. Student organizations like Topper TV have taken advantage of the services offered, and the broadcast of Topper TV will be produced in the Media Service Center with the help of Tapia, their sponsor.
"It is a production room that can be rented out through the media services website and can be checked out by the hour.  The room has lights set up, green screen and other equipment that can be used to produce content," Tapia said. "We also recently got in a NewTek TriCaster Virtual Set Editor that is used in newsrooms."
Each semester Media Services works with faculty to devise assignments for students to make sure the necessary equipment is available and if it is necessary to order more equipment. The center also has a station of computers that are all equipped with Adobe Suite and other editing software for the students' use.
"We work with professors every semester to help plan assignments and ways to implement them with the resources available," Tapia said.  "Guest lectures are provided to inform the students on equipment, premiere, video production and video editing." 
Tapia has his undergraduate and graduate degrees from St. Edward's and has had 12 years of experience with a focus on documentary film production.  Appointments with Tapia can be made; his expertise and experience is there for students to use when they need assistance with assignments.
"I am available to help students with projects from start to finish, from planning, picking out the right equipment and all the way down to helping edit the final product," Tapia said.
The current equipment offered by media services includes various SLR cameras, point-and-shoot, camcorders, voice recorders, tripods and shoulder mounts. 
The equipment is available for students to check out Monday through Friday from 8 a.m. to 5 p.m. on the second floor of the library in room 246. 
"Media Services has always helped me out with my projects for class," Senior Ali Diaz-Tello said. "I am excited to hear that they will have a lot more to offer in the spring semester to further my experience with photo and video production."