Student-produced talk show premieres online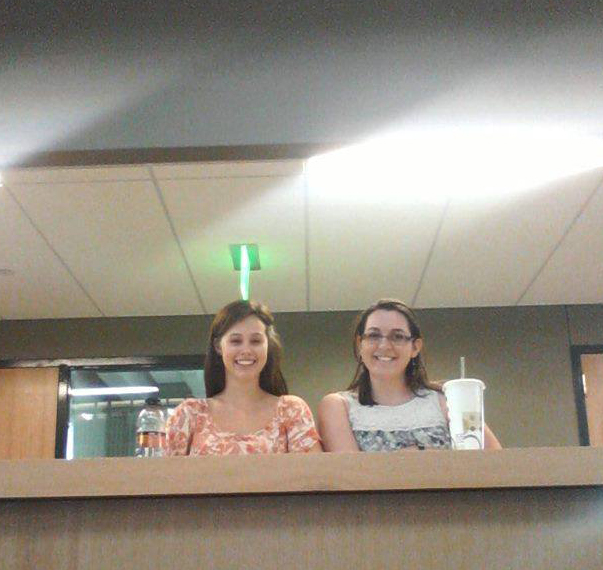 Staff Writer
October 1, 2013
Seniors Ellie Meyer and Ariya Villegas were just hanging out in the Munday Library answering questions from freshmen when the idea of the St. Edward's Library Talk Show was sparked. 
The talk show, which launched three weeks ago, is geared toward all types of topics: issues on campus, local or national news, college experiences, criminals, food, Ryan Gosling, other media and any other topic anyone wants to talk about. They wanted to honor the library because that is where the idea began.
Meyer and Villegas are neither communications nor journalism majors. This is just a way for the two to hang out, have fun and connect to those on campus.
The two students have been networking through Facebook and Instagram to broadcast their show to the world. Students can view their show, pictures and short videos on these websites.
"[The talk show] is fun for both of us to do…so if we happen to pick up followers along the way then that's great," Villegas said.
The St. Edward's Library Talk Show is not a recognized organization. It just happens to take place on the University's grounds. "The show can easily happen anywhere," Villegas said.
Since Meyer and Villegas are seniors, they will be looking for students to take over the job and continue the talk show. However, they do not have the talk show's exact future planned out.
"We want to continue it, but if not…it will just be one of those senior experiences we had," Villegas said.
Villegas described the talk show as more informal, laid back and just two friends talking. Villegas went on to say that the show serves several purposes, which include just talking to people about various topics or talking to someone who needs a friend. The goal for the talk show is just to sit and talk.
Villegas emphasized that student retention is one of the main things they want the talk show to accomplish.
"It is valuable for people to know that they are experiencing the same things other people are experiencing," Villegas said.
Meyer and Villegas plan and hope to broadcast every Monday and Friday. Villegas reported that their first broadcast took a while to upload, because the two would upload the video on YouTube and it would delete itself and then the Internet would mess up. On average, their broadcast takes about 30 minutes to create.
The two try to stay in between 10-15 minutes long for each broadcast.
"We don't want it to be an hour long…nobody has time for that," Villegas said.
So far, Villegas and Meyer have received positive feedback, which include people saying they enjoy Villegas and Meyer's antics and seeing the library and its amenities.
"I hope that in the future it becomes a really comfortable place for us to talk with friends and other members of the St. Ed's community who are interested in discussing the quirky and weird ideas that we like to talk about," Meyer said.
Villegas and Meyer are open to hearing what people want to talk about and all their suggestions. Students can do this by email or through their Facebook and Twitter pages.
"Currently, Ariya and I are the only ones involved, but we hope to have guests on the show and do interviews," Meyer said.
Tune in to their next broadcast to hear about all the things these ladies have to say.