University president delivers fall report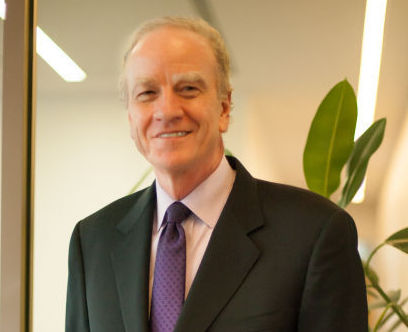 Staff Writer
September 19, 2013
On Sept. 17, the President of St. Edward's University, George E. Martin, delivered his Fall 2013 report on the state of St. Edward's campus. That afternoon, faculty members assembled into the Mabee Ballroom to listen to President Martin's report on the university's most recent accomplishments.
President Martin began by introducing the 25 new employees who joined the university last fall. 
Next, he recapped the university's most recent accomplishments. For the fourth year in a row, St. Edward's has been named an up-and-coming school by peer universities.
The university has also been ranked by the U.S. News & World Report as one of "America's Best Colleges."
Also, for the year 2014, St. Ed's moved up in ranking from number 17 to number 15 on their list of Best Regional Universities in the Western Region. 
"I have to admit it was kind of a surprise," said President Martin, "We really didn't expect to jump again, but we did."
President Martin went on to recognize the 2013 Fulbright Student Finalists. In the past, St. Edward's has tied with other schools as the top producer of Fulbright students, but this year the school is ranked as number one. 
Another fact worth noting from President Martin's speech was that since 1999, the freshman class size at St. Edward's has doubled. For the Fall 2013 semester, there are 770 freshman currently enrolled. The demographics within this group reflect increasing diversity, international and out-of-state applications each increased by 10 percent. 
St. Edward's has also maintained steady financial management. President Martin added that since July 2007, the university has raised $65 million in overall campaign fundraising.  
Martin then discussed some of the current renovations as well as plans for future remodeling endeavors they plan to take. 
East Hall got a facelift during the past summer, a project which included new flooring and improved lighting.  Although, despite improvement made, President Martin did admit that "it's still not a place I would like to live." Next up on the renovation list are the Alumni Gym and the Chapel & Mang House. The Mang House will be torn down in order to make room for a meditation garden and a new home for Campus Ministry. That project is planned to be complete by Fall 2014. 
The last minutes of President Martin's speech were dedicated to the opening of the John Brooks Williams Natural Sciences Center-South, which was completed this past summer. The team of architects who designed the building were in attendance. 
"They not only built a beautiful building, but they transformed that area of the campus," Martin said as he introduced John Ruble, head architect of the project.
Ruble talked about their initial plans for the project when they were still drawing designs. 
"We saw this building as a kind of foyer linking the university to the tech industry and world of science and technology that is obviously going to be a big part of Austin's future," Ruble said. 
The John Brooks Williams Natural Sciences Center-South features modern architecture and designs within. The new labs will provide science majors with a new set of opportunities. These labs also bring in the equipment necessary to provide STEM education on the St. Ed's campus.
Patricia J. Baynham, Interim Dean in the School of Natural Sciences, believes this resource will help maintain the university's status as a top-ranked college in the country. 
"This computing lab has cutting edge technology which will let our students take internships and employment in cutting edge tech firms," Baynham said.