False alarms go off during final exam period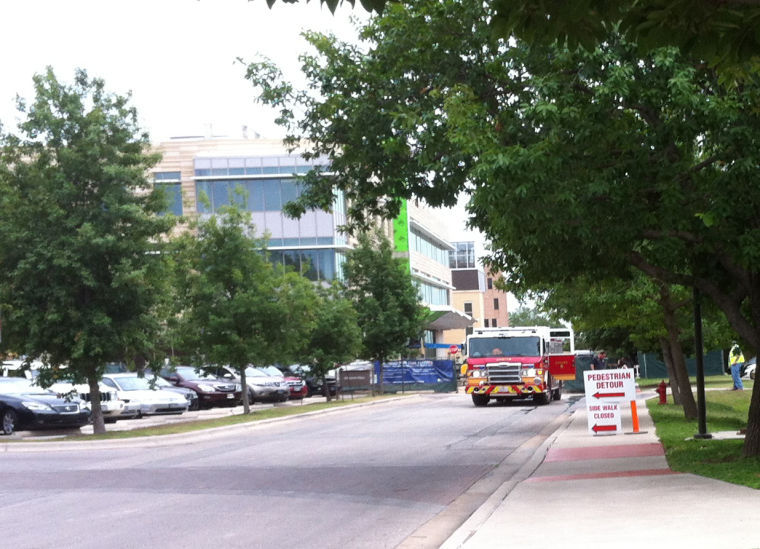 Fire alarms rang at two separate times Monday afternoon in Trustee Hall, forcing test-takers to exit the building during final exams. On May 6, the first alarm went off around 2 p.m., with the second soon after.
The fire alarms set off in Trustee Hall were false alarms. There were no reported fires or injuries.
Both fire alarms were caused by a fluctuation in water pressure that occurred after the simultaneous testing of the new fire lines near the John Brooks Williams North building and Trustee Hall's fire lines, according to the Facilities Department.
"The false alarms were due to the Austin Fire Department testing the water pressure of a fire hydrant near JBWN," Captain Dan Beck of UPD said.
The false alarms went off during a number of final exams, forcing students and professors to leave their classrooms.
"Everyone started laughing the first time it went off. We couldn't believe it was actually happening. Our professor told us to evacuate," senior Brooke Lewis said.
Lewis' Basic Christian's Questions class finished testing after the second alarm. However, other classes, like senior Claire Hemingway's Ecology class, chose to completely relocate.
"We waited outside for 15 minutes after the first alarm. After the second one, we grabbed our tests and went to the science building," Hemingway said.
Trustee Hall has since been completely reopened.