Faculty members gain global perspective by teaching abroad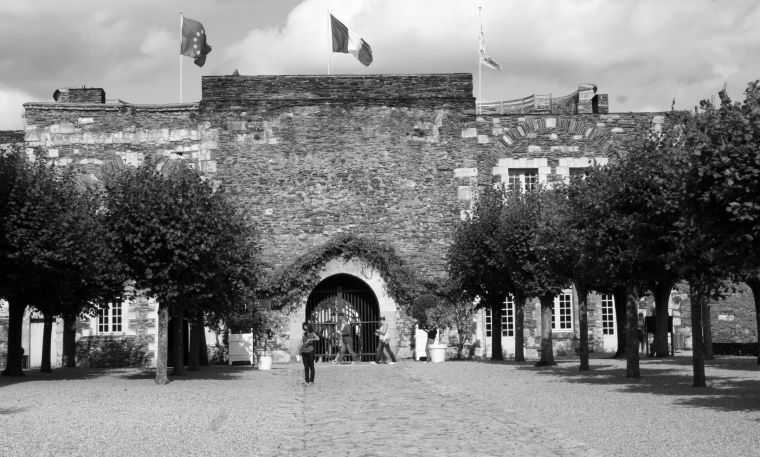 Faculty members, just like students, have the ability to teach and study abroad, whether it is through St. Edward's University or other universities.
This decision can raise many questions, such as whether or not spouses and children can come along and how a teacher can prepare themselves and possibly their families for this experience.
Every semester, faculty members have the ability to write and submit a proposal to teach a course abroad.
"[They] typically select a location that enhances the course content. It's a process that is initiated by the faculty themselves," said Esmeralda Hoang, an international coordinator for the Office of International Education.
Once faculty members submit their proposals, a selection committee made up of faculty and staff, as well as the OIE, selects which faculty and programs get approved, said Hoang.
Lori Peterson, an associate professor of Humanities, was selected to teach abroad in Angers, France in the spring of 2011 at St. Edward's partner school, Université Catholique de L'Ouest.
"Teaching in Angers was perhaps the greatest experience of my career," said Peterson.
Peterson took her twin daughters with her to Angers. At the time, they were 12 years old and in seventh grade, but her husband and her son, who was 17 years old at the time, stayed in Austin. Peterson enrolled her daughters in a French equivalent of American middle school.
Peterson began studying French in eighth grade and studied it throughout high school and college, but after she found out her program was approved, she decided to enroll in French I at St. Edward's. She also hired a private tutor for her daughters and enrolled them in a semester of French at their middle school before they went abroad.
While abroad, Peterson taught Intercultural Communication and two sections of Presentational Speaking.
"One section of this course was only for the American students, the other section was for French students enrolled in the First Year in France program who would come to Austin the following fall," said Peterson.
Peterson also taught an internship class.
Peterson will be going abroad again this summer to Asia Pacific University in Beppu, Japan, to teach Intercultural Communication. She urges students to sign up for this program.
"I believe study abroad is as addictive for faculty as it is for students," said Peterson.
Professors have the ability to teach abroad outside of the St. Edward's community, as well.
Bill Clabby, the associate vice president for Global Initiatives, taught a 10-week summer term in 2003 through the Semester at Sea Program. The program's academic sponsor is the University of Virginia, according to the Semester at Sea website.
Clabby was selected for the program by applying online. Clabby brought his three kids and wife along with him on the voyage.
"It was like going to class in a unique building, learning about many countries and cultures from experts, and then magically arriving in the locations," Clabby said. "In a way, it was like the St. Edward's red doors opening into many new countries."
While onboard, Clabby ran the IT facilities on the ship and led several seminars on cultures. Clabby also took classes aboard the ship along with other faculty members and students.
"Semester at Sea was truly unique for all of us," said Clabby.