End of semester projects also serve as shows for the public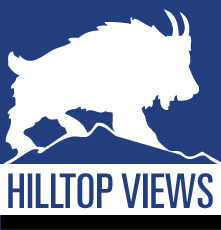 " class="catboxphoto" />
As the end of the semester approaches, numerous events are taking place on campus to showcase students' final work. Some of these events include the Art Senior Exhibition, an Honors Senior Thesis Symposium and the Mariachi Alas de Oro Concert.
The Art Senior Exhibition celebrated its opening night on April 19, but will be open Monday through Friday from 9 a.m. to 5 p.m. until May 11 in the ARTS Building. The art show will feature 17 senior art majors.
"Visitors can expect a wide variety of artwork–2D, 3D, mixed media, realistic and abstract," Jordan Hamilton, a senior art major who will be participating in the event, said.
"We will be showing everything from comics, fashion, video sculpture and photo manipulation. Furthermore, a utilization of unusual materials like smashed objects, glitter, gold leaf and animal bones will be included in the artwork."
The Honors Senior Thesis Symposium will take place in Mabee Ballrooms A-C on April 26 from 2 p.m. to 4:30 p.m.  The symposium will feature projects ranging from applied projects to creative work, such as a short play, to the traditional research paper, according to Barbara Filippidis, professor of Humanities.
Examples include "A traditional research paper in a field: History major Grace Kretschmer's paper on Robespierre and the French Revolution [and] Graphic Design major Erica Ochoa has re-designed the logo and website for a local nonprofit organization," Filippidis said.
Light refreshments will be provided at the event.
The Mariachi Alas de Oro Concert will take place on April 29 starting at 7:30 p.m. in the Jones Auditorium at the Robert and Pearl Ragsdale Center. Eleven students will be performing in the mariachi group and the group plans on playing about 15 songs during the concert. Admission to the event will be $5, according to Joey Colarusso, coordinator of International Music and director of Mariachi Alas de Oro.
Numerous other events will also be taking place on campus and can be found on the events calendar on the St. Edward's University website.