Donor to receive honorary degree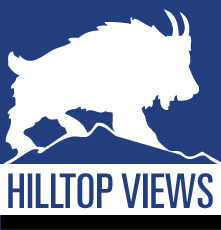 The university will award an honorary degree to Bill Munday in recognition of his generosity to St. Edward's University, and his success as a philanthropist and entrepreneur.
At this year's May 11 commencement ceremony, Munday will receive a Doctor of Humane Letters, university spokesperson Stephen Rodriguez said.
The Doctor of Humane Letters award is awarded to one who has distinguished themselves in an area other than scientific study, literature, theological studies and government. These areas are rewarded with Doctors of Science, Letters, Divinity and Laws, respectively.
Munday and his wife, Pat, are the university's largest donors to date, having donated $36 million to St. Edward's since 2003. Additionally, Pat Munday is a member of the Board of Trustees.
The Mundays' first donation to St. Edward's was a $500,000 endowment for scholarships in 2003. They followed this up with a $385,000 donation, which finished fundraising for the John Brooks Williams Natural Sciences Center–North.
In 2011, they donated $13 million to fund the now under-construction Munday Library, scheduled to open in the Fall semester of 2013.
Their latest gift was a $20 million donation. The donation brought the endowment to $76.8 million. The Munday scholarship is a need-based scholarship that funds 25 percent of a students tuition.
The Munday scholarship currently benefits 51 students, and has been awarded 160 times.