6Tuition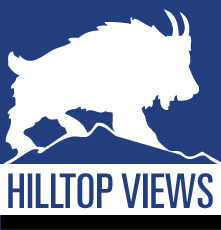 Since 2009 tuition prices have risen 39%. As students struggle to keep up with rising costs, they're wondering where their tuition dollars go. There's also been some confusion about the relationship between St. Edwards's endowment and tuition. At St. Edwards the combination of donors' and institutional investments comprises the $41 million endowment.
Though this may seem like a lot of money, the University follows stringent rules on how the endowment is spent.
University Advancement's website explains the endowment is analyzed annually and assigned a market value. Then the University calculates each endowment fund's three-year market average and spends 5% of that average. This is common practice among most universities; the purpose is to preserve the principal endowment because it will have a greater impact over time.
Furthermore the website says the funds that are spent from St. Edward's endowment go to scholarships, faculty development, study abroad opportunities, community service initiatives and more.
According to Rhonda Cartwright, vice-president of financial affairs, the endowment contributes about .5% to the total operating budget, the equivalent to about $800,000 per year. "Over 90% of the operating budget revenue comes from tuition and fees; St. Edwards's current operating budget for 2013 is $146.6 million."
Junior Candice Greer "is frustrated by rising tuition costs and doesn't feel like her tuition dollars are being spent wisely." Ms. Cartwright explained that "57% of the operating budget is spent on instruction and academic support and 27% is spent on student services…very healthy allocations directly benefiting the classroom and campus experience."
She further explained that instruction primarily includes "faculty salaries and benefits, academic supplies, and academic unit support staff. Academic support includes, but is not limited to the Library, Academic Planning and Support Services, Fellowship Coordinator, Center for Teaching Excellence, Instructional Technology (computer labs and classroom technology)."
When asked about why the steady and hefty tuition increases Ms. Cartwright detailed university procedure:
"Every two years, the university conducts a pricing study – using a third party consultant. The information gained from this study informs and directs tuition pricing. The university also monitors the prices of our private university competitors and attempts to price at the mid-range of our peer group. We are currently mid-range and have been for a number of years."
St. Edwards University's peers, as stated by Ms. Cartwright include, Tulane, SMU, St. Mary's, Southwestern, Austin College, Loyola New Orleans, Baylor, Trinity, University of St. Thomas, Texas Lutheran and Incarnate Word.
In comparison TCU's endowment is $1.2 billion and the market value of SMU's endowment was $1.16 billion at the end of May 2012. Baylor's endowment is approximately $1billion. Though the aforementioned schools have vastly larger endowments then St. Edwards, tuition prices are similar.
St. Edwards fall 2013 and spring 2014 tuition costs are an annual total of $33,320. Averaging room and board and other fees, prices provided on the St. Edwards website, the total is around $46,000.
For fall 2013 and spring 2014 SMU's annual tuition is $37,050 and $55, 290 when including room and board and fees estimates. TCU's overall estimate is $46, 350 with tuition only costing $34,500 annually. Baylor's tuition averaged with other fees is $44,000.
St. Mary's University and University of the Incarnate Word, both located in San Antonio, are more similar to St. Edwards in size then the above compared schools. Both have undergraduate enrollment smaller than 5,000. St. Mary's 2012 and 2013 tuition and fees totaled $22, 246 (2013 -2014 are unavailable at this time). Incarnate Word's 2013 to 2014 tuition costs, excluding room and board and fees, is $23,800.
Expensive tuition is raising concern for more than just students. In an October Time magazine released a special report on higher education. For a four-year private institution tuition prices have increased 285% since 1980 and have a current national average of $28,500 (excluding room and board). St. Edwards' tuition is more than the national average but not by much.
All numbers indicate astronomical increases in college, particularly private institutions. Yes, St. Edward's tuition prices are costly but mirrored in their collegiate peers. Unless St. Edwards or the established trend drastically changes, students can likely look forward to rising costs in higher education.