Residence Life presents information on social media interaction at SXSWedu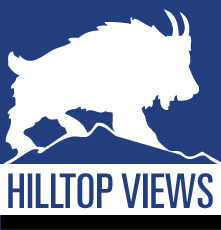 " class="catboxphoto" />
Life & Arts Editor
March 5, 2013
Hang on for a minute...we're trying to find some more stories you might like.
St. Edward's University Residence Life will be represented during the SXSWedu festival as Karen Gibson, an associate director, and Margaret Garry, residence director of Casa, present "Student Living Enhanced Through Social Media" on Wednesday, March 6.
SXSWedu is the pre-cursor to the SXSW Music and Film festivals and aims to create a discourse and share ideas on how to improve learning at all levels.
Gibson and Garry were able to participate in the conference after putting their presentation proposal online and receiving votes from the community through the SXSW PanelPicker program. 
"I want people to walk away feeling less intimidated by using social media," Gibson said.
The presentation Gibson and Garry prepared for SXSWedu is an improved version of a presentation aimed towards higher education officials that they gave at Notre Dame last July. The theme of the presentation is how the St. Edward's Residence Life is using social media to engage with the students and have the types of conversations that they want to have.
"We're taking that earlier presentation and using it as a base because social media grows so fast. Things that we're doing have changed since July," Garry said. 
Citing Residence Life's social media presence on Facebook, Twitter, Pinterest and a blog for resident advisors, Gibson and Garry explain in their presentation the potential to connect students using the Internet. 
An example of this possible connection is the online reaction after Residence Life posted photos from a photo booth available at the Midnight Breakfast event in the fall.
"We put up three different photo albums of students being crazy and it was nuts for our page, students were liking it, tagging themselves, commenting on it. Their parents were commenting on it," Gibson said. "It created all of this buzz. It's important for students to have a place they can engage."
Gibson is positive about the takeaway her audience will have from the presentation.
"I want people to be less fearful and more encouraged about what they want to do with social media," she said. "Hopefully people can leave empowered."