Spring break service program adds a new site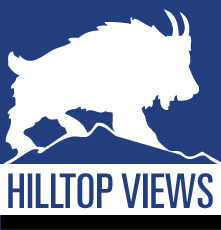 " class="catboxphoto" />
Reporter
February 27, 2013
Alternative Spring Break, ASB, is a week-long trip organized by Campus Ministry that sends groups of students to various sites throughout the country to do community service.
"I am excited to be taken out of my comfort zone and experience what it means to live without the luxuries, which often become distractions in our everyday life," junior Greg Hakeem, who will participate in ASB for the first time this March, said.
Liza Manjarrez, Assistant Director of Campus ministry, is the mastermind behind the program.
"If you really wanted to go to New York for Spring Break, buy a plane ticket. If you want to make a difference during Spring Break no matter where you are placed, then apply for Alternative Spring Break," Manjarrez said.
Students who are interested in attending an Alternative Spring Break trip apply at the beginning of the fall semester and do not know where they will be sent until the ceremony before the trips, after undergoing an interview process.
The small teams of students with a variety of backgrounds are selected to go to a service location.
Service sites include El Paso, New Orleans and Phoenix. The newest addition to the ASB roster is Los Angeles, Calif.
"I am looking forward to being able to learn and grow with people whose stories are drastically different from mine and learn from our conversations and interactions," Hakeem said.
All of the teams work to assist the local community of the place they travel to. For example, in New York City, students will be working with inner-city kids to help combat education issues.
"Each program is unique and caters to a different community and social justice issue. We look for students open to an experience of service no matter where they are placed," Manjarrez said.
Before leaving on their excursions, applicants also do community service in their local community and bond as a group.  The goal is that students bond and work together before they ever embark on their trips.
Each trip has a student leader that has previously participated in an ASB experience. Sophomore Cristina Alvarado took part in ASB last year and is now leading the trip to Los Angeles.
Alvarado believes every student should partake in this experience because it is empowering.
"It's awesome to see a group of different students, all wanting something different, come out with profound smiles on their faces," Alvarado said. 
For Alvarado, Alternative Spring Break is an emotionally moving experience.
"Any of the other awesome people I get to work with will tell you I cry easily. It's never because I am sad … it's because it makes me amazingly happy to see compassion and faith in action," Alvarado said.