State Capitol to host literary stars for 2012 Texas Book Festival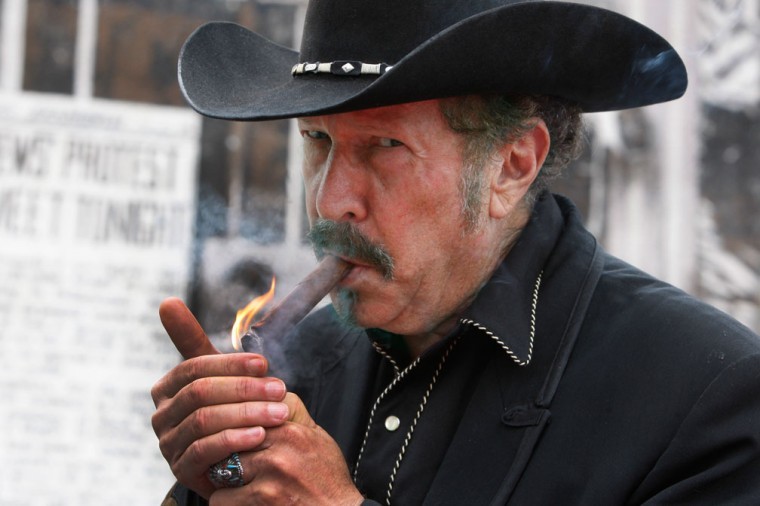 The recipient of the 2012 Texas Writer Award, the highest award given by the Texas Book Festival, will be Tim O' Brien, author of "The Things They Carried," as well as six other novels.
O'Brien will be awarded on Oct. 27 in the House Chamber of the Texas State Capitol, home of the annual Texas Book Festival.
Last year's festival included Chuck Palahniuk, the author of "Fight Club" and "Choke", as well as Louis Sachar, the author of "Holes," and pop star Lisa Loeb, the author of  "Lisa Loeb's Silly Sing Along: The Disappointing Pancake and Other Zany Songs." This year's festival promises to be just as eclectic.
Amelia Gray will be giving a lecture on her novel, "Threats," in the Capitol building at 11:15 a.m. on Oct. 28.  "Threats" is Gray's literary debut and has been praised by the The Los Angeles Times.
For readers that are  young or young-at-heart, Dav Pilkey, author of the "Captain Underpants" series, will also be signing books to launch the newest installment in the series. Pilkey can be found at the Children's Signing tent on Colorado St. at 2:45 p.m. on Oct. 28.
Along with O'Brien, Gray, Pilkey and a slew of influential literary figures, the festival boasts lectures from celebrities in other fields such as actor Tony Danza and singer-songwriter Kinky Friedman.
It would not be an Austin festival, though, without music.  Fortunately, the Texas Book Festival also has a music tent on the grounds featuring legendary Dale Watson and the Texas Two among others. 
A member of the Austin Music Hall of Fame, Watson is renowned for his integration of rockabilly and Americana.  He can be found on Oct. at 2:00 p.m. in the music tent performing hits from his most recent album "The Sun Sessions."
The Texas Book Festival also hosts other programs such as the 11th Annual Fiction Writing Contest. Open to 7th graders, 8th graders and high school students, winners may win a membership to the Writers' League of Texas. 
The Texas Book Festival was founded in 1995 by First Lady and former librarian Laura Bush to celebrate authors, as well as what they have contributed to the world of literature.  It has grown in both size and scope every year since and the 2012 version promises to be bigger than ever before.
Completely free to the public, The Texas Book Festival takes place Oct. 27 and 28 at and around the Texas State Capitol.  For more information on speakers, performers and authors attending this year's festival, visit www.texasbookfestival.org