Beyond the mainstage: ACL acts to catch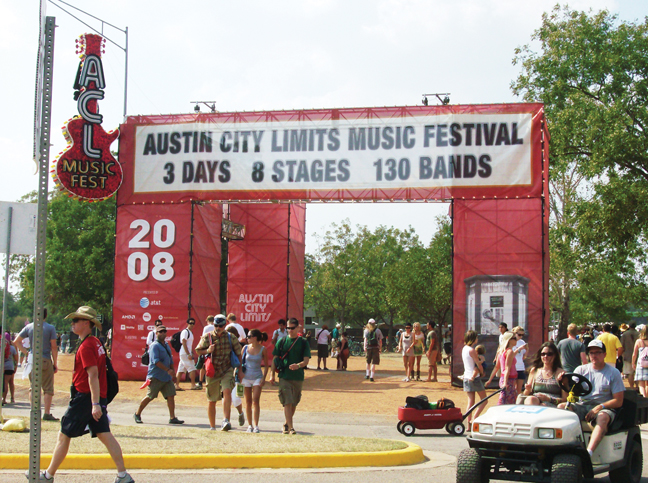 Ryan Lester
September 29, 2009
Headliners Pearl Jam, Dave Matthews Band and Kings of Leon are likely to be the main draw at Austin City Limits this year. Yet sometimes, the best performances can occur slightly off the main stage or earlier in the day. Check out our list of eight ACL acts you don't want to miss.  
Sonic Youth: There is a reason this band is still relevant after 25 years. Always innovative and displaying mastery with their instrumentation and technical skills, the Brooklyn quartet have influenced countless followers with their distinct sound. This is a set not to be missed.Arctic Monkeys: The Arctic Monkeys are easily one of the most consistent bands in recent years. With three solid albums under their belt, including the recently released "Humbug," the band has more than enough witty, smart songs to please the crowd.  
The Decemberists: It is anyone's guess how a band whose songs owe a hefty debt to British literature and Japanese folk tales became a dominating force in the indie rock community. But in the hands of such able musicians, does it really matter? The Decemberists plan to play their newest album, "The Hazards of Love," in its entirety. Grizzly Bear: This band has gained an intense amount of praise for their third album, "Veckatimest." Carefully calculated and filled with many catchy and intricate songs, the acclaim is not unwarranted. Grizzly Bear have a continually growing fan base, and they will ride with this momentum into the festival.
Andrew Bird: The Chicago-based violin virtuoso has a knack for playing music with lush instrumentation and lyrics that can make even the most word-savvy person reach for a dictionary. Whether other people join him onstage, or he is performing as a one-man band, Bird is worth seeing.
Phoenix: These Frenchmen thrive on writing infectious tracks. The fact that they are well-crafted numbers with catchy arrangements and lead singer Thomas Mars' distinct voice will make you happy that you have "Lisztomania" stuck in your head for days to come.
Bon Iver: Justin Vernon's home recorded, introspective songs may not seem ideal for a festival setting, but there is no doubt that the emotions found in his debut album "For Emma, Forever Ago" will transcend to the audience, no matter the venue.
The Walkmen: With their distinct sound and an arsenal of songs that are as catchy as they are endearing, the band have proven time and again why they survived the oversaturation of the New York scene earlier in the decade. Their live shows are truly moving.
DeVotchKa: Heavily influenced by Eastern European and Spanish music, DeVotchKa bring an international flavor to the indie scene, despite being from Denver. A DeVotchka show is capable of getting all of those in attendance dancing, whether or not they want to.