Autobiographical podcast captures manic life of 'Rick and Morty' creator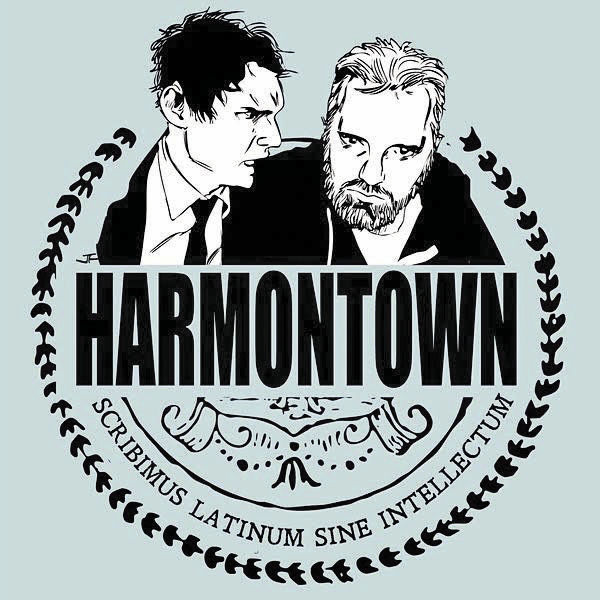 @drfunkenstein12
November 27, 2017
Hang on for a minute...we're trying to find some more stories you might like.
With the winter break quickly approaching and trips home that include long drives and plane rides, a podcast would be a great way to fill that time. A podcast that stands out with a little bit for everyone is "Harmontown." The audio series ranges from improv comedy, to political turmoil and live "Dungeons and Dragons" games.
The podcast is based on the premise that after being fed up with humanity, writer Dan Harmon ("Community," "Rick and Morty") and actor Jeff Davis ("Whose Line Is it Anyway?") decide to flee earth and establish a utopian colony on the moon. The resulting society will be the titular Harmontown, with Harmon as the mayor and Davis as comptroller. The two are joined by official game master Spencer Crittenden, who joined the show by accident.
Clocking in at episode 268, with new ones being released every week, the podcast is a treasure trove of information looking into the mind of the "Rick and Morty" co-creator. Harmon bares his soul on the show, in between bits about his hatred of giraffes and the tabletop adventures of Sharpie Buttsalot and Quark Pfft. The show grew out of a way for Harmon to take his mind off his firing from "Community," which was the same span of time where Harmon also worked with Justin Roiland to develop the concept for "Rick and Morty."
The podcast also features a rotating group of celebrity guest stars, including Jason Sudeikis ("Saturday Night Live"), the Duffer Brothers ("Stranger Things") and at a taping in Austin, Levar Burton ("Reading Rainbow"). The show uses these stars to play side characters in their D&D campaign, and to plug various upcoming projects. A hallmark of the podcast is Harmon inviting the guests to participate in free style rapping with him. The podcast usually ends with Harmon's take on rap, which uses various impressions and references subject matter from the discussions. A standout rap Harmon performed is one in which he describes the idea of life as a simulation while maintaining an Ice T impression.
The show also has a smaller cast of recurring celebrities, most of whom are friends of Harmon and Davis. This includes Kumail Nanjiani, Rob Schrab and Dino Stamatopoulos, who also serve as guest comptrollers of the show when Davis is unable to appear on the show. These alternating voices add a sense of levity and different perspectives on a wide variety of political and cultural topics. The change of guests also allows for a slew of comedic stories and anecdotes to be told. Probably the best story is the one in which Schrab burned his own anus during a germaphobe phase.
"Harmontown" also has a clear, linear progression, using current events and pop culture to indicate the time the episode is taking place in. A fascinating result of this structure is that an entire marriage begins and ends throughout the 200+ episodes. Harmon proposed to regular host and then girlfriend Erin McGathy, and the two married within episode 100 of the show. The two would then go on to divorce, and the podcast slightly dealt with the fallout. This change shows just how much Harmon is willing to put himself out to his audience, something that is reflected in all of his art.
"Harmontown" is the podcast that can appeal to anyone, whether you're looking for political discussions, a wide variety of comedic sensibilities or you just want to hear an honest discussion of what goes on in people's day-to-day lives.