Things get darker: 'Rick and Morty' season 3 balances dark and humor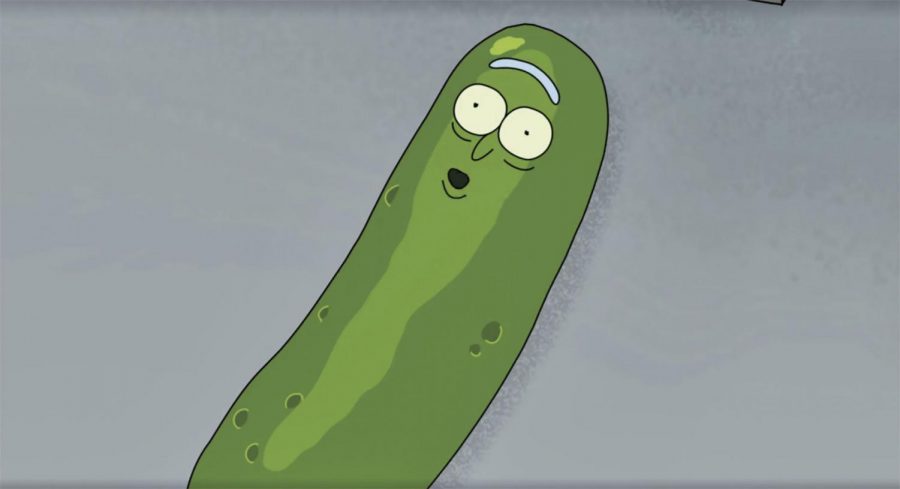 @drfunkenstein12
October 2, 2017
When things get dark, it means one of two things, either a show is going to get good, or it's grasping for tonal straws. It's unbelievable that a show like "Rick and Morty" can get darker than its first season, but somehow Dan Harmon and Justin Roiland managed.  In season three of "Rick and Morty" it's definitely the first choice.
From episodes parodying "Mad Max" combined with the effects of divorce on children to a critique of the main character through the lens of insulting superhero movies, "Rick and Morty" has proven once again that it's edge hasn't dulled. The series has once more captured the mix of cosmic nihilism and acidic comedy only found in the adventures of Rick and Morty.
A promise made by showrunner and co-creator Dan Harmon was that this season was going to be the darkest yet, and did the writers deliver. Beyond a shadow of a doubt, the audience has come to understand the poisonous nature of the titular character Rick. He corrupts anything that he comes into contact with, including his daughter and grandchildren.
Certain episodes this season show the twisted nature of his family. For Summer, it's the second episode, in which she learns to ease the pain of her parents divorce by living in a post-apocalyptic world. For Beth, it's revealing that the apple doesn't fall far from the tree in the season's penultimate episode, showing that Beth is just as sociopathic as Rick. The show leaves it unclear if Beth takes the easy way out, and allows Rick to clone her in order to have a family replacement while she explores the multiverse.
The corruption of Morty is a little harder to pinpoint this season, because of the effect the audience has already seen on the teenage boy. From season one to three, Morty has become more and more like his grandfather, realizing that life is meaningless, and you should make the most out of everyday. This has caused Morty to become calloused and bitter, to the point that he could reach his full potential if he overcame his insecurity. Rick gives Morty a chance to live this way in an episode where the negativity is purged from both their bodies.
The moral implications of "Rick and Morty" are chilling when you begin to think about it. If nothing matters, then why bother with caring about anything? Isn't it easier to burn through life and then just jump to a parallel earth? For Rick, the answer is ultimately yes. But as the final episode of the season starts to examine, maybe Rick is starting to get tired of this, or his attachment to his family is getting stronger, because Rick isn't willing to let another Earth burn just yet. He makes nice with the President (Keith David) in order to stay with his family.
As with "Rick and Morty," the season ends on a bleak, but thought provoking note. Is someone as terrible and morally subjective as Rick capable of change? It seems like the writers want us to believe that on some level, but on most, we're still led to believe Rick is some type of "Doctor Who" styled science-fiction god who will destroy everything in his way to get want he wants.
With a philosophy as dark as "Rick and Morty," it's good to remember this show also knows that it will never lose its comedic edge, and so it seems appropriate to leave on one of the best lines of the season. That is, the President of the United States discussing the Abraham Lincoln slave coliseum, which reveals that Lincoln didn't free them all.