Hip-hop and rap artists comment on social injustice through music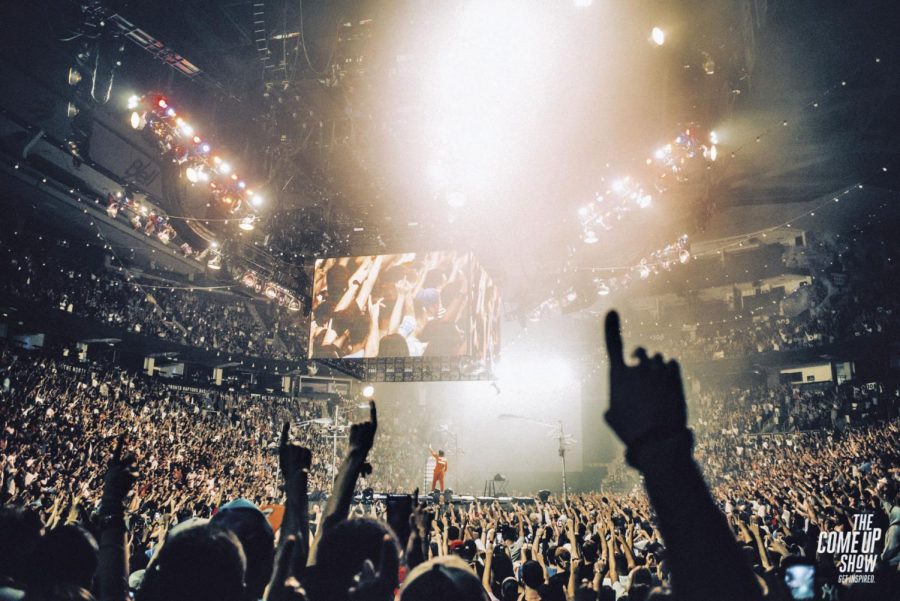 Today's America sees many injustices; police brutality, racial tensions, widespread discrimination, social exclusions and movements such as Black Lives Matter and greater push for LGBTQ rights. While many people are impacted by these injustices, major television networks and wide spread media neglect to report on it or publish it. Amidst such neglection, many rap and hip-hop artists are taking action and giving a voice to those who need it.
Artists like Kendrick Lamar are beginning to tackle common misconceptions regarding today's culture and lifestyle. In his recently released album, "Damn." and in the music video for hit song, "Humble.", Lamar attacks a variety of topics: the media's attempts to negatively display African-Americans, social media's control on differing lifestyles, unrealistic expectations towards women and media's capability to show false standpoints — giving their audience a negative reception of the targeted groups.
The hip-hop industry is no stranger to controversy; the music style is typically associated with partying, drugs, gangs, violence, misogyny and alcohol. While these travesties may have attached themselves to the art of hip-hop, artists such as J. Cole are making efforts to show that his music is a platform for much more. In his 2016 album release, "4 Your Eyez Only," J. Cole dives into the murder of his close friend in relation to drugs, gangs and family.
In the song "Neighbors," J. Cole ventures into the real life interactions that occurred with his neighbors when he was working out of his North Carolina at home studio. Once neighbors saw many African-Americans were constantly coming in and out of the house they assumed that the house was a drug hot spot. Once the authorities were alerted, a million dollar investigation and a full police raid was performed; the only evidence that was found was a recording studio.
Greater push toward LGBTQ+ rights has resulted in much controversy. The aversion of these movements has left many  in denial, spreading hate towards the LQBTQ+ community. Some members of the community have succumbed to the hate and have resorted to self-harm and even suicide.
This struck a chord with artist Logic; in his recently released album "Everybody," Logic speaks on the beauty of accepting everyone no matter their race, religion, sexuality or views. In particular his song "1-800-273-8255," the number to the suicide hotline spread like wildfire. The music video explores the life of gay African-American teen from his birth to his battle with depression to his marriage. A whole group sang behind Logic at the 2017 VMAs when he performed the song.
Music has the capability to move the masses and shine light on rather obscure, unspoken about, or neglected entities and as more and more artists use their platforms to spread meaningful messages a vast amount of people will be moved to action.