Students and Faculty Grapple with Recent Abuse Scandals in Catholic Church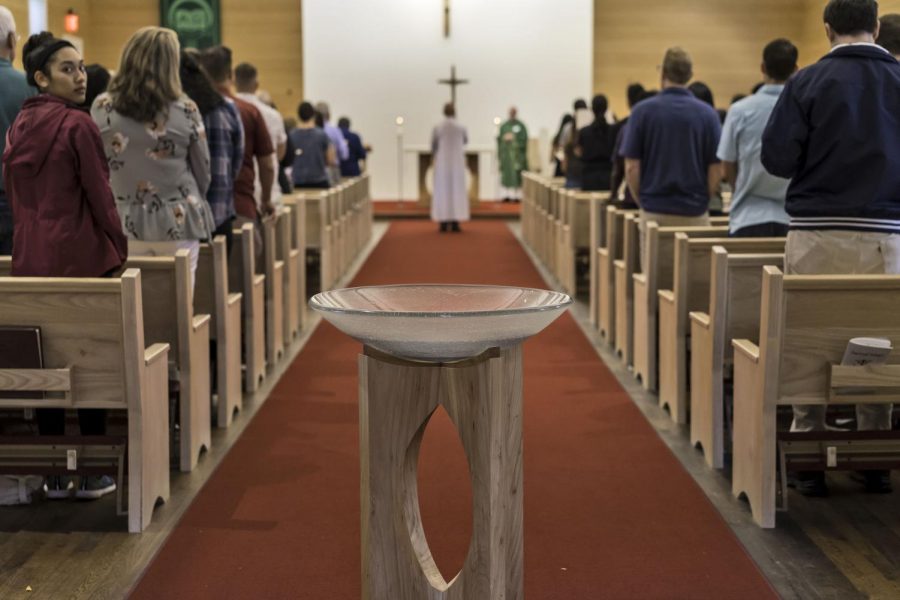 The publication of a Pennsylvania grand jury report released just last month brought light to sexual abuse of minors and young adults within the Catholic Church. The report chronicles abuses that occurred in six dioceses within the state and mentions the names of more than 300 Catholic leaders and approximately one thousand victims whose stories have deliberately been hidden since the 1970s.
Father Louis Brusatti, St. Edward's professor and former Dean of the School of Arts and Humanities, describes the grand jury report as "horrific" and "disgusting." In his Aug. 26 sermons at St. Catherine of Siena, Brusatti said that bishops who engaged in the act of hiding the abuses happening in their churches were more concerned with keeping the church's reputation clean than helping victims.
A name that has been mentioned frequently in accordance with the grand jury report is Cardinal Donald Wuerl. Wuerl is the archbishop of Washington who is currently facing scrutiny. His name was mentioned in the report 200 times and is tied to 19 cases of abuse.
Brusatti mentioned the significance of power dynamics within the church.
"Imagine yourself at the pinnacle of power, what do you do to keep yourself out of trouble? You obfuscate things, you don't tell the truth or you tell part of the truth," said Brusatti of Cardinal Wuerl.
Wuerl is currently being urged to step down from his position as archbishop.
St. Edward's students are disappointed about what has happened, but are hopeful that the alleged abusers will be held accountable for the abuse and that healing will follow.
Sophomore Frankie Loza says that church officials being accused of abuse are "representatives of God, and yet they're the ones breaking the rules… they should be punished accordingly, and maybe even stripped of their titles."
Junior Angel Phan mentions that "the [abuse problem] is not something we should be proud of, however, it is something that we are trying to take steps to remedy."
When asked about how the recent revelations of sexual abuse in the church will affect faith outreach on campus, Father Peter Walsh, Director of Campus Ministry, and James Puglisi, Associate Director, stressed that students should feel safe in the campus community. Campus ministry staff is available as a resource for those who are concerned or who might feel resistance to the church at the moment.
Walsh wants "[students to] know that we share the concerns that they have…that we can be a resource… both for reporting [abuse] and also for getting pastoral help."
He also addresses Title IX and how it is directly related to the abuse allegations. "It's all part of the same thing. It's all sexual abuse. We want survivors of sexual abuse to get the help that they need."
Puglisi says he "wants [students] to know that this campus is a safe space."
In light of the Pennsylvania grand jury report, seven additional states — including New York, Nebraska, New Jersey, New Mexico, Illinois, Florida and Missouri — have launched investigations in their own Catholic dioceses.
About the Contributor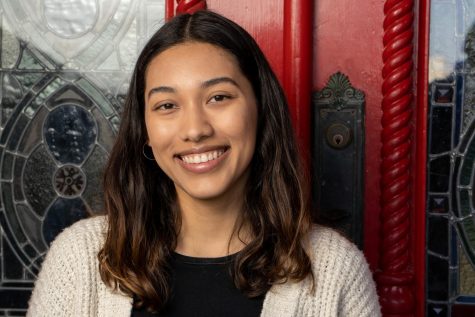 Christine Sanchez, Editor-in-Chief
Hi all! My name is Christine Sanchez, I'm one of the EICs for Hilltop Views. I'm currently a senior studying Journalism & Digital Media with a minor...