HomeAway opener at ACL wakes up crowd
Hang on for a minute...we're trying to find some more stories you might like.
Magic City Hippies opened the HomeAway  stage at Austin City Limits yesterday with a bright, tight set.  The indie funk band from Miami played fan favorites such as "Limestone" as well as some new jams.
Bright, crunchy guitar tones from a Fender Telecaster paired with smooth synth sounds and somewhat quirky licks and a tasteful amount of auto-tune made for a pleasantly entertaining 45 minutes.
Bass player John Coughlin strummed the famous Fender Precision.  Coughlin switched between two Fender P's that seemed to have different string coatings. Unfortunately the result was inconsistent and muddy bass tones.  Regardless, the band had seamless transitions, energy and an epic quality to their style that made them stand out at ACL yesterday.
About the Writer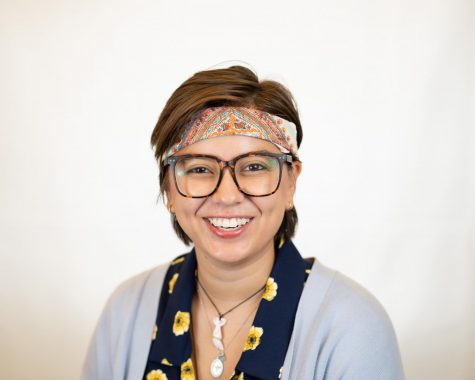 Joey Hadden, Editor-in-Chief
I am Joey Hadden— Photocommunications major, Journalism minor and Editor-in-Chief of Hilltop Views.  This is my senior year at St. Edward's University.  I have enjoyed writing for most of my life, and I discovered my passion for photography as an adult.  Once I started constantly, and seemingly involuntarily taking photos in my head, I knew photography needed to come first.  When I am not working for Hilltop Views and making things, I play drums for the Thundergoats ensemble as well as the Jazz Improv/Combo ensemble here on campus.  I am also a member of the Special Projects subcommittee for It's On Us, and I work part time as a monitor in the photo lab here on campus.  I really enjoy one-on-one communication and taking care of people.  Post graduation, I hope to combine all my loves and become a music documentary filmmaker.