Spotify summons stars, creates personal astrological playlists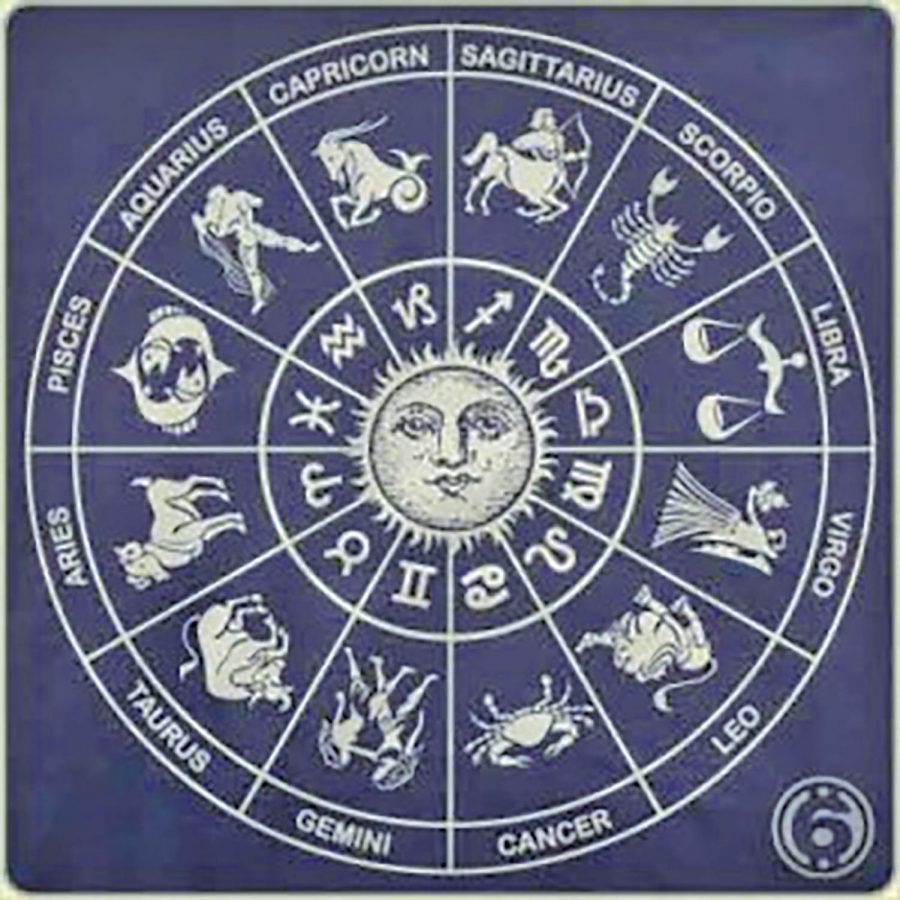 Samantha Carrizal, Writer
January 29, 2019
It's as easy as one, two, three – search your sign, read your horoscope then listen to music handpicked just for you.
On Jan. 17, Spotify hopped onto the astrology trend with the release of their newest feature,  "Cosmic Playlist," a collection of music that is meant to resonate with your sign and monthly horoscope. The music streaming app teamed up with astrologer Chani Nicholas, an astrology student and counselor of astrology, to give each sign a special experience.
In a statement released by Spotify last week, Nicholas explained how music can be both personal and influential. Her goal is to provide direction and clarity through music that will "speak" to and resonate with a broad audience.
"Astrology is about a specific moment in time," Nicholas said. "Each moment has a specific astrological mark, or archetype, associated with it that defines it. Spotify and I have come together to take the theme of the moment for each sign and curate a playlist that reflects that."
For many, this new feature seems to fit right in with those who live by or are remotely interested in astrology. Yet, as popular as it is, just how accurate are these readings and playlists? Are they everything they're promised to be, or are they simply a way of pleasing our astrology-obsessed culture?
According to St. Edward's student Gwence Domansi, a Virgo, Cosmic Playlist is both.
After listening to her playlist, Domansi found that songs like "Where Did I Go?" by Jorja Smith and "After The Storm" by Kali Uchis not only resonated with her personality and music taste, but her horoscope as well: a message on growing and learning from self-sabotage, secrets and issues. She also realized, however, just how "trendy" the feature was and how much it reflected our constant need to know more about ourselves through any astrology-based content.
"I personally really like astrology," said Domansi. "Even though I don't believe in it fully, I think it's interesting and fun to see and hear what your astrology says about you."
For Domansi, astrology is like a "personality test," something you explore and take to know more about who you are. However, it isn't something she believes should be categorized.
"I don't see it as a constraint like others do. People are dynamic and astrology is a way to kind of put names to some things, but at the same time it's up to you if you want to take that seriously or not."
Sophomore Sophie Young, also a Virgo, seemed to agree. While she has yet to listen to her set of songs, she sees just how much astrology is quickly seeping into everything we see, do, read and, now, hear.
"It [astrology] is not a big thing, but I do kinda look at it periodically. I know some people take it super seriously. For me, I just think it's fun – like a fortune cookie."
As an astrology lover and Scorpio, I personally cannot relate to the entire message and music choice. Yet, whether we like it or not, Cosmic Playlist is already making its mark as an addition to our obsession with everything that is anything meant to be written in the stars. Until something new pops up, it seems many will continue to tune in to their sign.