Fans, co-stars grieve death of beloved 'Riverdale' actor
On March 4, former teen heartthrob and respected actor Luke Perry passed away from stroke-related complications at the age of 52.
Fans old and young were devastated by the unexpected news. Since Feb. 27, family and friends anxiously awaited updates when it was reported that Perry had suffered a massive stroke. After he suffered a second one on March 4, his family made the decision to take him off of life support.
Perry was well-known for his roles as rich loner Dylan McKay on "Beverly Hills, 90210," and more recently, lovable father Fred Andrews on "Riverdale."
His role on "90210" instantly catapulted him to teen idol stardom. In fact, he was so popular with teen girls that in 1991 he caused an autograph signing session to turn into a war zone. The actor was forced to leave after 90 seconds, and 20 people were injured.
Though this role is what the majority of older generations remember him as, this generation remembers Perry as one of the few sane parents on "Riverdale." Perry was one of many former teen stars to be cast in the show, along with Molly Ringwald and Skeet Ulrich.
Providing a voice of reason to a gang of kids who run around trying to solve crimes may  seem like a tall order, but Perry was able to pull it off flawlessly while maintaining the boyish charm from his youth.
It's clear that Perry will be deeply missed by fans of the show, as seen by the emotional responses after the most recent episode of "Riverdale." The show featured an in memoriam  dedicated to the actor right before the credits rolled.
All future episodes are now dedicated to Perry, and production was halted for two days to let the cast and crew grieve. Fans are left wondering what the fate of Perry's character Fred Andrews will be, as he already had a plot point in season two of almost dying after being shot by the season's villain, the Black Hood.
It is unclear how many more episodes Perry will appear in, but the storyline will have to undergo changes to support this sudden tragedy.
Ever since his sudden passing, tributes have been pouring in from Perry's current and past co-stars. K.J. Apa, who plays Perry's on screen son Archie Andrews, shared a carefree shot on Instagram of Perry with the caption "Rest in Love bro." Other stars of the show, such as Lili Reinhart and Madelaine Petsch have all shared messages of love across various social media platforms.
Co-stars Shannon Doherty and Ian Ziering, among others from Perry's "90210" days, also joined in on sharing their love for their fellow television alum. Jason Priestley shared a second tribute containing a throwback picture and the caption "Luke was much more than just a friend to me… he was also my teammate, my teacher, my sounding board, my compass, my brother."
Sudden loss is always felt deeply throughout a community, but this one hits a bit deeper. Perry was an actor that fans felt could easily be their friend, or part of their family.
It is important, however, to not wallow in sadness, but to do as Perry would have wanted. As co-star Cole Sprouse said: "Luke was one of those guys that would much rather have us laughing and telling stories about his life than lamenting it."
About the Contributor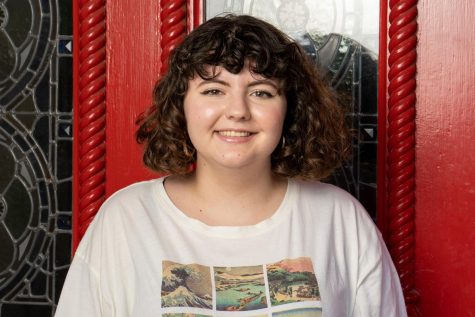 Sierra Rozen, Life and Arts Editor
Hi! My name is Sierra Rozen and I'm the Life and Arts editor. I'm a senior Communication major, with double minors in Journalism and Women's Studies. This...