CAMP program provides assistance to children of migrant workers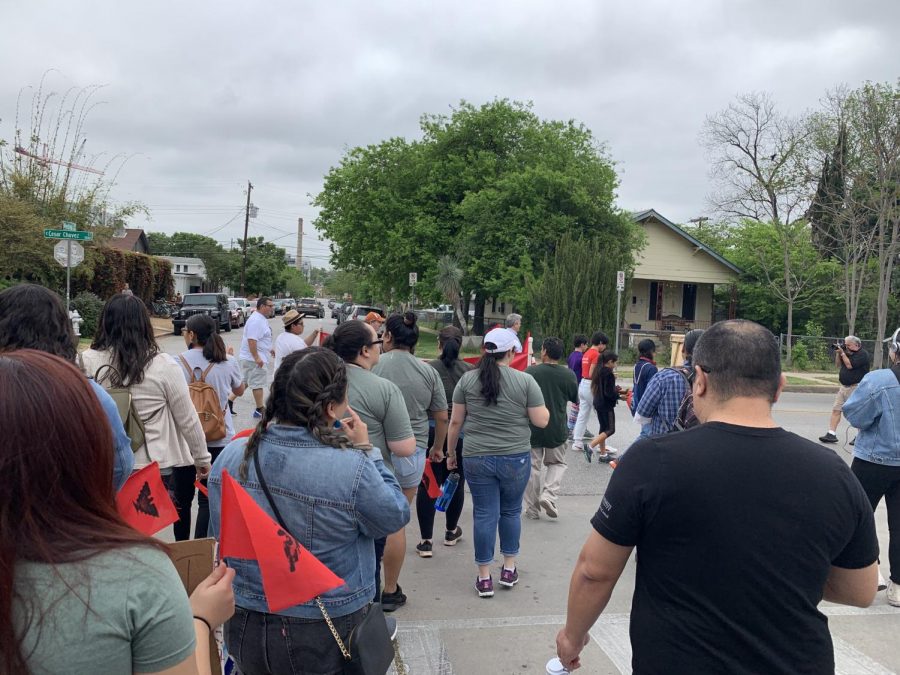 Samantha Carrizal, Staff Writer
April 4, 2019
For nearly 47 years, the St. Edward's College Assistance Migrant Program (CAMP) has dedicated its time to financially assisting migrant students across Texas, offering full scholarships and resources that provide stability throughout their college career. It is the longest running program out if its 52 counterparts in the country, had one of the first diverse inaugural classes in 1972, and has a 60% graduation rate compared to Texas (49%) and the U.S (56%).
Despite its large success, CAMP has also become more than just a simple opportunity to higher education. Throughout its many years of existence, it has turned into a support system for its scholars, providing a variety of resources meant to contribute and expand their experience at St. Edward's.
According to CAMP director, Perla Delgado, this mission helps in letting students know they aren't alone in their college journey. By offering mental, academic, health and cultural support, the program not only ensures that it revolves around the needs of its scholars but highlights the significance of their voices and stories on campus.
"The importance of having these voices and experiences on our campus community contributes to the learning that takes place in our classrooms," Delgado said. "It really ensures that our students are having this global experience and understanding that each of us bring a unique and valuable voice."
For many students, such as Eduardo Ortiz, CAMP has done exactly that. As a first-year college student, Ortiz already sees how much the program is there for its students. He has noticed the ways in which CAMP maintains the "intensity" of keeping up with students (especially freshman, which attend monthly meetings to check up on their transition so far), making sure they are motivated, doing well in classes, and getting involved with program events.
"I definitely feel supported in the CAMP program," Ortiz said. "You don't ever feel alone in the sense that a lot of first-year generation students experience. They're always there for me and if I ever have any questions, I'm not afraid to ask."
As for Delgado, this sense of feedback from students is what makes the program most important.
"That's what our mission is about — ensuring that everybody has equitable opportunities," Delgado said. "It's important for our campus community to recognize that these individuals are on campus; that our CAMP scholars bring something to the table. Nobody gives them anything. They earn the scholarship academically and go through the same process as everyone else."