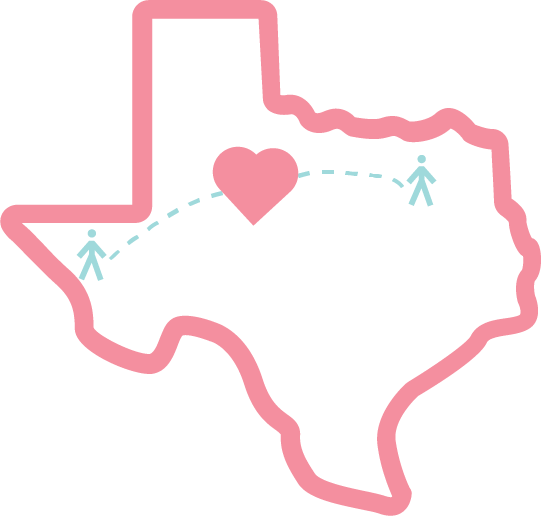 Steven Severance / Hilltop Views
Pro-long distance: Miles mean nothing when commitment is strong
Throughout our academic careers, we are plagued with test after test. While they are all meant to be preparatory in some way, we are never quite equipped for tests of the human experience — tests of the heart.
We're never taught how to cope when our significant other is no longer a block away, or never was in the first place. We're never taught how to troubleshoot when challenges arise as a result.
Circumstances like these are ultimately subject to you and your partner. And it is within this process where you learn about yourself and your relationship in the most profound of ways.
If you're a college student, chances are you're either in, or know someone that is in, a long-distance relationship (LDR). Seventy five percent of students report having one at some point in college, after all, which amounts to 32.5 percent of all LDR's. 
To state the obvious, long-distance is not easy. As a couple, you and your partner both have the responsibility to put in consistent effort. While this comes from a flowery place of love and sincerity, it is also comes from a serious place of important choices to be made.
For St. Edward's student Eli Martinez, the positives far outweigh the challenges. One pivotal positive, in her own experience and across the board, is independence.
"Being in a long-distance relationship has allowed me to be less dependent — a big problem I had in previous relationships — and more self aware because I'm not constantly with [my boyfriend] or continuously worrying about making time for him during my busy schedule," she said. "Being two hours away has allowed me to have my much needed alone time to reflect and get to know myself more, which in turn lets me be the best partner I can be to him."
Through her LDR, Martinez has learned the importance of focusing on her well-being.
"The biggest thing to me is that we are both dedicated to ourselves first, and as we strengthen ourselves we can help each other grow. I'm always learning something new from him," she said.
Victoria Hoang, another SEU student, shares a similar mindset.
"I feel like in relationships in general, individuals can often grow to be dependent on their partner for happiness," Hoang said. "I personally feel like in a long-distance relationship it is harder to grow into that mindset."
She has discovered productive ways to adjust to the separation while maintaining the strength of her relationship. She and her boyfriend have been apart for four semesters now.
"I have realized that I am stronger than I thought I was," Hoang said. "Long distance is not easy, and it takes a lot of trust, communication and dedication."
Physical attraction has its place in every relationship, and there is no denying that a healthy mix of lust and love is necessary. In many instances, however, the two can be confused. LDR's help to distinguish between the two.
Attraction in a successful LDR is based primarily on a foundation of emotional intimacy. An intellectual relationship becomes just as integral as a physical one, and with time away from each other, this is what holds you together.
This leads to more meaningful interaction and the assurance of commitment, something well beyond physicality.
Absence makes the heart grow fonder. Absence also makes the communication grow stronger. In a LDR, you are more inclined to have goal-oriented discussions. Partners tend to look to the future together through a lens of idealization and realistic desires.
Conflict is also strategically navigated, often addressed immediately in order to avoid tainting time together.
"We try to make the most out of every day, every hour, every minute we do have together," Hoang said. "We've learned to not take that time for granted and we try to make it as special as we can."
To be flourishing in a long distance relationship is truly commendable. It demonstrates the ability to withstand challenges of the human experience along with the already stressful balance of work and responsibilities.
Through tear-laden late nights to sudden pangs of loneliness throughout the day, beauty lies in the ability to continue on despite hardship, aware that reunion with your loved one makes it all worth it. The character development gleaned is priceless.
Whether your LDR is only for a season, or forever, it is a worthwhile endeavor. It is a test of endurance, but the rewards reaped can be some of the sweetest ever known.
"This relationship feels right," Martinez said. "Despite the distance and missing him in my low points, it feels like it's meant to be and I think it's because this is what genuine love and trust is."