University offers tour of renovated pavilions residence hall
Building to re-open for students in fall 2019
St. Edward's Residence Life hosted an open house and self-guided tour of the Pavillions last week on April 26. Students were able to view four different apartment styles and food was provided at the end of the tours.
Students and staff showed up to this event to see the building's progress, even if they weren't living in it next semester. St. Edward's has been in hot water ever since the building flooded last semester, forcing the evacuation and eventual relocation of all residents.
While students waited to be led through the Pavillions, many students were excited to see the changes, many were nervous about the fastly approaching move-in date.
"I'm nervous," Colleen Cawthon said. "Mostly because I was studying abroad last semester when everything happened,and I'm nervous because it's going to be my senior year. I just want everything to go smoothly. There's no carpet on the floors yet and that's kind of like alright, let's do this."
Dr. Lisa Kirkpatrick, Vice President for Student Affairs, assures students that the Pavillions will be done in time for the fall semester.
"The Pavilions are scheduled to open for Fall Semester 2019!  We hosted our Pavilions Tour and Open House this past Tuesday to demonstrate the progress made on the building since the flood and to reassure our community that we will be open for Fall!" Kirkpatrick told Hilltop Views in an email.  
Despite student's trepidation about living in the Pavilions, Kirkpatrick also assures students that the university is keeping a close eye on the progress of the construction.
"Key university leaders meet regularly with all of the project management team, contractors and subcontractors in order to monitor the work being done and to ensure we are accomplishing milestones according to our timeline," Kirkpatrick said.
While Kirkpatrick's response was intended to reassure students, many felt more secure after seeing the reparations for themselves.
"I think everyone is a little bit hesitant to move into the pavillions, but after this open house, I think a lot of people are reassured that it's going to be fun," fall 2019 Pavilions resident Anabel Perez said.
Many students were also impressed by how the rooms were set up.
"The rooms are better than I thought they were," Madison Trimble said.
However, safety is still a topic of concern for some students. Kirkpatrick is aware of these concerns from students.
"This repair is being scrutinized at the highest level by all the appropriate parties to safeguard an incident like this from occurring again in the Pavilions and every phase of the repair process is being reviewed by experts to validate all plans and work conducted," Kirkpatrick said.
Leave a Comment
About the Contributor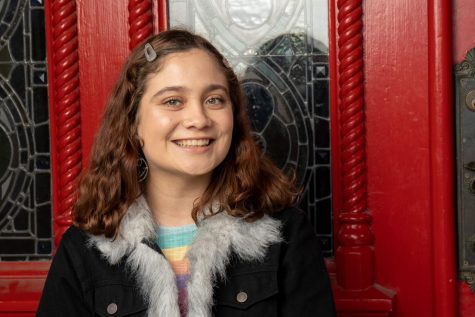 Sammy Jo Cienfuegos, Viewpoints Editor


Hey ya'll! My name is Sammy Jo Cienfuegos and I'm one of the two Viewpoints editors. I'm a senior Writing and Rhetoric major, with an emphasis in Creative...