Coming off 19-7 season, men's tennis hopes to repeat victories, be conference champs
The St. Edward's University men's tennis team has begun preseason play and is expecting to repeat last year's respectable 19-7 record. 
Head coach Estevam Strecker added six freshmen to the roster this offseason, balancing the team with veterans and newcomers to make up the 11 man roster. Strecker was able to retain his core while still adding more talent, something he expects to be a great asset for the team. 
"Our biggest strength this year is our depth…the quality of the player, along with the numbers, makes us very strong," Strecker said. "I also think we have a very good mix of experience and youth. We added some pretty good firepower to the group this year.
The team is coming off a season in which they won over 70 percent of their matches, but Strecker isn't concerned with past success. He is more focused on his current team's talent and leadership. According to Strecker, seniors Zac Robinson and Chase Barlett have taken up mentorship roles.. through their experience under Strecker. Although Strecker is optimistic about the seniors' leadership, he remains mindful of the teamwork necessary to succeed.
"I credit the senior leadership we have this year. Zac and Chase have taken the freshman under their wings. Everyone on the team will have to step up and contribute in order for us to be successful. My number one priority is to make sure that this class of seniors have the best year yet."
Barlett is expected to be in his best shape, fully recovering from last season's hip surgery and getting stronger were the highlights of his off-season training. Although Barlett's time with the program is coming to a close, he hopes to leave a model for what can be achieved both under Coach Strecker and the university.
"As a player, my game is the best it has been in years. My offseason preparation was pretty rigorous. I spent a considerable amount of time this summer in the weight room. Health and fitness were my biggest priorities," Bartlett said. "I hope to set a good standard and show them what they can accomplish in their precious and short time here."
Sophomore Anish Srinkiketh ended last season 13-4 in singles play and 10-9 in doubles play with partner Chase Barlett. Sriniketh took this offseason to improve on areas of struggle and consistently practiced against collegiate talent. 
"In the offseason, I focused a lot of time and effort on improving my backhand and my footwork because I felt like improving those aspects of my game will take me to the next level. After one year of college play and spending the summer playing matches … I have gotten used to the pace of the balls, level of physicality, and then overall higher level of play in college tennis."
The team will rest until early October where they will then travel to Wichita Falls to participate in the ITA Regional Tournament. 
Leave a Comment
About the Contributor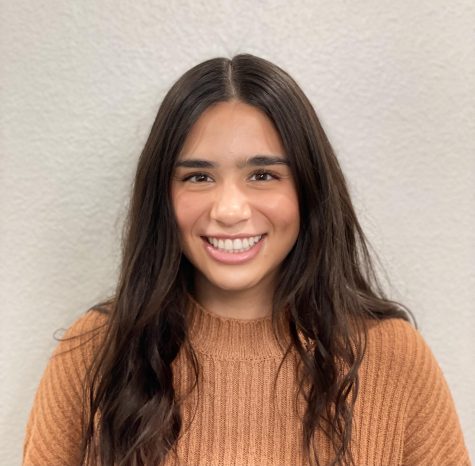 Odett Ochoa, Sports Editor
My name is Odett Ochoa, I am currently pursuing my Masters of Business Administration at SEU. I joined HV Fall of 2018 as a staff writer, and have loved...