Following last year's historic season, men's basketball prepares replicate success in new conference
The St. Edward's University men's basketball team is coming off an impressive 30-4 season and with preseason on the horizon, last year's success seems to be old news to the group of veterans. Head coach Andre Cook had 12 of his 14-man roster return and only welcomed two newcomers to the team. Second-year point guard August Haas is aware of the challenges that Cook's meticulous system brings, yet he says the incoming class' transition is going well. 
"They definitely adjusted well. It's a lot coming into our team after last season. They're doing a good job of getting all the plays down and getting their game into our system and figuring out ways to take advantage of our skills … I'm looking forward to playing with them," says Haas. 
This season, the team will be participating in the Lone Star Conference, which is expected to be one of the most competitive conferences in Division II compared to the previous Heartland Conference. However, Haas is confident that his team will rise to the challenge and describes them as "motivated, cohesive and tough." Although the team is known for their high-paced offense, Haas believes that their gritty defense will play a large role in their success. 
"Our strengths are similar to last year. We play with a very high pace, score the ball a lot. But one thing that probably goes unnoticed is our defense and as long as we follow the game plan on both ends of the floor, we can be great offensively and defensively" says Haas.
Headlining the incoming class is Division I transfer Jake Krafka. The Austin native chose SEU because it has "just the right feeling." Having to sit out the 2018-2019 season because of a foot injury, Krafka's offseason revolved around rehabilitation. The 6-foot-8-inch forward brings versatility and is a strong presence inside and beyond the arc. 
"Getting back to doing what I do and making sure that my foot is good to go. Being a big presence inside and being able to bring that same presence outside. Being able to play the five and the four, bringing the ball out, shooting the long ball and bringing the ball inside," says Krafka. 
Over the summer, the team took a 12-day trip to Australia, an excursion that seemed to successfully build team chemistry as they played against professional competition — even facing off against popular NBA prospect LaMelo Ball. 
As SEU's coach for 10 years, Cook looks to create environments where players can bond and develop friendships. Cook describes the friendships between teammates to be a key factor in cohesiveness during games. 
"This whole process starts over; 18-19 is over. We are now the hunted. Because of the veteran group, I think that the guys really want to win at the highest level … we have good guys– they like each other and that bleeds onto the court as well" says Cook. 
The team will begin preseason play in Houston on Oct. 31.
Leave a Comment
About the Contributor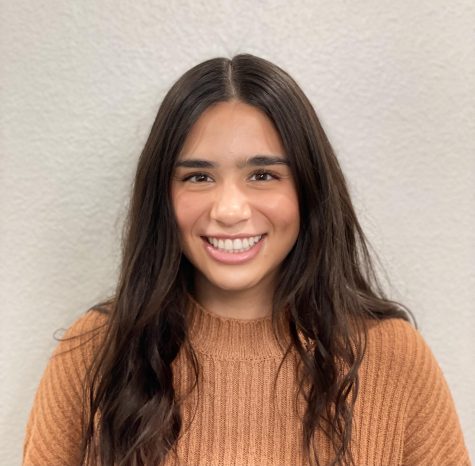 Odett Ochoa, Sports Editor
My name is Odett Ochoa, I am currently pursuing my Masters of Business Administration at SEU. I joined HV Fall of 2018 as a staff writer, and have loved...