OurView: National parks should be preserved, avoid unecessary addition of tech
Crisp mountain air. The chirping of birds. The scenic background of nature fills your vision. Suddenly, you hear the beeping of Twitter notifications. Is that an Amazon Prime package being delivered that you see?
For the "Made in America" Outdoor Recreation Advisory Committee under Secretary of the Interior Ryan Zinke, this is what they see as the future of national parks.
It was recently reported that last month, this committee brought a set of recommendations on how to increase revenue from national parks to the Trump administration. They are also aiming to make a dent in the maintenance backlog (a list of important maintenance tasks waiting to be completed) for said national parks.
Addressing the growing maintenance problems in national parks is a start. Suggestions like adding in perks like WiFi, Amazon Prime shipping to the park and food trucks are completely unnecessary.
Though these all seem like great ideas, it takes away from the very essence of what a national park is supposed to be. When you take a trip to a national park, you are usually wanting to get away from the modern outside world.
Once you start introducing things like WiFi and food trucks, you might as well just be going to any place in downtown Austin. While it could be a great way to raise money for these parks, it seems as if there are other ways to increase tourism besides disrupting the natural beauty. 
There is also a slew of other recommendations that fell on the secretary of the interior's desk that are more important than wifi and food trucks. 
Updating the reservation system to make it user-friendly would be a step in the right direction. As brought up in the report from the committee, highlighting the huge 50% off discount would be a huge benefit to National Parks.  
They also need to focus more on programs that would be interesting to park goers and give a uniquely different experience from other attractions around the country. Implementing youth and veterans programs are a great place to start.  Programs like these will help get more people interested in preserving national parks. With fewer and fewer people turning to careers with the national parks, early educational programs for youth and career training for veterans returning home would highly benefit the shortages of park employees. 
There are also many organizations, like the Boy Scouts of America and Girl Scouts of America, that already bolster a commitment to conservation and environmental protection that partnerships. These organizations are a perfect match for the National Parks to start to create programming around. 
The proposal also includes a camp store that could provide basic camping essentials like tarps, sleeping mats, fire starters, and other camping needs that might get overlooked by first time campers. There they can also do camp site rentals based on the park. Parks located in the mountains can have ski and snowmobile rentals in the winter and those located near water can rent out boats and do water excursions.
Initiatives that the National Park implement need to bring first time campers into the parks. While Wifi and food trucks might draw more people they are against what the parks are there for. National Parks are meant to help people forget the clutter of the normal world and immerse themselves in the beauty and wonders of the great outdoors. We need to get kids excited to be in the outdoors, not forcing them inside. Amazon Prime shipping? Not so much. 
Leave a Comment
About the Writers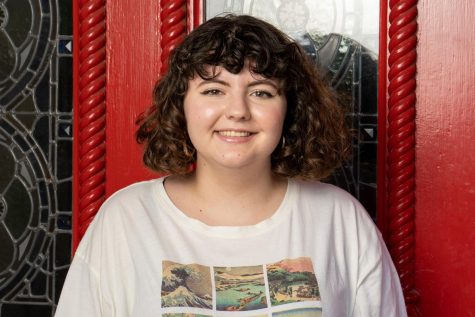 Sierra Rozen, Life and Arts Editor
Hi! My name is Sierra Rozen and I'm the Life and Arts editor. I'm a senior Communication major, with double minors in Journalism and Women's Studies. This...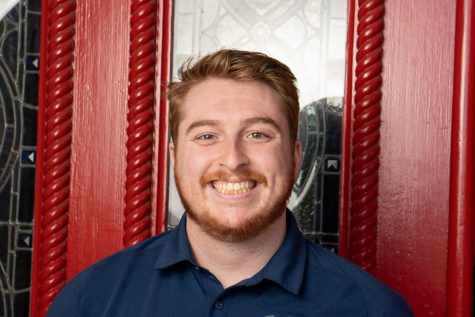 John Walker, Life and Arts Editor
MY name is John Walker, and I am one of the Life and Arts Section Editors. I'm a senior Communication major and journalism minor from Los Angeles, California....