St. Edward's student works to increase transportation options through petition
The city of Austin statistically has the worst traffic in the state of Texas. Solving the traffic problem in Austin will take a push from the local government to increase public transportation options for the public and ridership.
Both Austin Community College and the University of Texas allow students to ride the bus for free at the point of sale by swiping their student ID card. However, St. Edward's University does not allow the same. The university offers discounted bus passes that can be purchased through the school, but, according to St. Edward's freshman Lauren Henry, this is not enough.
"There's an inconsistency here," Henry said. 
Henry started an ongoing petition to pressure the St. Edward's administration to allow students to use their student IDs to ride the bus.
"Sign the petition to let St. Edward's Administration know we want access to 'take on our world' with the help of convenient public transportation," the petition reads.
After going on the transit adventure as part of her freshman seminar, Henry spoke with Lonny Stern, an event coordinator for Austin's Capital Metro program. Stern said CapMetro has tried to work with St. Edward's in the past to allow students to ride free at the point of sale, but the plan never materialized.
Henry takes the bus multiple times each week and said that she knows many who rely on the bus to get around the city.
The petition cites St. Edward's Strategic Plan 2022, which includes engagement in the Austin community as a goal, as justification for free-at-point-of-sale rides. The plan states St. Edward's wants to "enrich the student educational experience by deepening the relationship between the university and the Austin community."
Henry believes one way to reach this goal would be easing access to public transportation.
"One key requirement for St. Edward's University students to truly become connected to and engaged with the Austin Community involves transportation," she wrote in the petition.
Alan Hamill, a junior at UT Austin, echoes Henry's ideas about having a bus pass. He uses the bus frequently to get to class, run errands and generally get around the city.
"It's convenient to have that option all the time," he said.
For many college campuses, purchasing a parking pass can be expensive. To Hamill, this can be helped by public transit.
"A lot of people at UT don't have cars, so it's good," he said about riding for free.
Henry attended a student government meeting on Thursday to ask about bus passes.
"They tried to dance around [the question], but in the end I stood up and publicly made clear I'm not backing down on this issue because there are so many people that need this," she said. "I would not be able to sleep at night if I did not stand up and say anything."
Leave a Comment
About the Contributor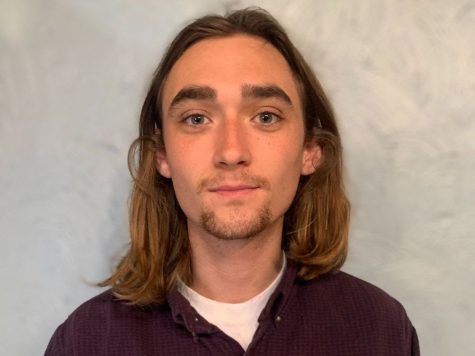 Ben Cardillo, Viewpoints Editor
Hi! I'm Ben Cardillo, I will be graduating this May with a major in Writing and Rhetoric and a minor in Photography. I grew up in Tampa, FL (go Bucs),...