Rep. "Poncho" Nevarez faces felony charge following drug scandal
Texas Rep. Alfonso "Poncho" Nevárez (D-Eagle Pass) was recently caught with four bags of cocaine at the Austin-Bergstrom International Airport. He was also found on surveillance cameras dropping off an envelope at the airport.
After investigating footage from the tape and finding the envelope, The Texas Department of Public Safety (DPS) filed an affidavit on Oct. 29. Attached to the warrant, it stated that on Sept. 6, The Texas Department of Transportation (TxDOT) found the envelope containing two grams of cocaine. The DNA found on the envelope was a match to Nevárez and the white powder tested positive for cocaine.
The envelope, containing four small bags, carried Nevárez's house seal on it. In addition to that, the affidavit also states that, according to the tape and TxDOT, Nevárez left the airport and entered a black SUV owned by his chief-of-staff.
On Nov. 13, conservative group Direct Action Texas posted the redacted copy of the affidavit online. 
The news broke on the morning of Nov. 14 and an issue was warranted for Nevárez's arrest for felony drug possession. A Travis County judge signed the warrant that afternoon. Just a week before, on Nov. 8, Nevárez announced he would not be seeking re-election in the upcoming 2020 election, instead opting to step down from the lower chamber of the House and joining Texas Speaker of the House of Representatives Dennis Bonnen. 
This all occurred after Nevárez's decision to have his office shut down his Facebook account with no reason to follow on Nov. 6.
According to the Texas Tribune, "Nevárez faces a charge of third-degree felony possession of a controlled substance, which carries a maximum punishment of 10 years in prison," to which Travis County and Nevarez's office held back on comments. 
On Nov. 15, Nevárez admitted to the Texas Tribune, over text, that he was in fact in possession of cocaine, saying: "I did."
Apart from his role as State Rep., Nevárez serves as the Chairman of Homeland Security, is on the Public Safety Committee, serves as an Eagle Pass attorney, and is the vice-chair of the committee formed in the aftermath of the deadly shootings in El Paso and Odessa.
Nevárez said "I do not have anyone to blame but myself" when referring to his recent actions.
The Texas Democratic Party and many others who work beside him said they wished him the best for his family and health, and hope he seeks recovery soon, to which Nevarez responded saying he will find treatment for his addiction.
After Nevárez announced he was guilty as charged, three Republican chairmen of the Public Safety Committee approached Speaker Bonnen, asking him to remove Nevárez's duties and position of the House and the committee.
The request read, "It appears that Representative Nevárez is prepared to accept responsibility for his actions and we are hopeful that he is fully committed to getting any physical, mental, and spiritual help that he needs. Nonetheless, as House members and committee chairmen, it is our responsibility to ensure that the important work of this legislative body and the trust bestowed on our Chamber by the people of Texas is never compromised."
The three chairmen also asked to send this case to the General Investigating Committee to "determine if any additional Texas laws or rules of the Texas House have been violated."
Speaker Bonnen's response was that, in his position, he is not allowed to remove anyone, urging them to raise the question to the General Investigating Committee themselves. 
Nevárez's investigation is still underway, but new information has and will not be released at this time, according to DPS.
Leave a Comment
About the Contributor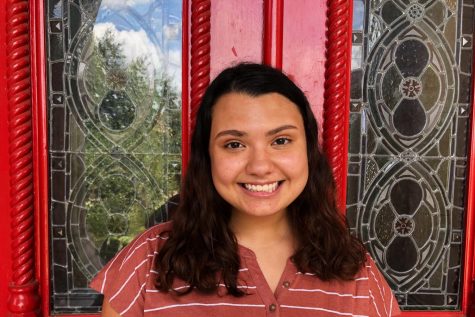 Nina Martinez, Editor-in-Chief
Hey y'all! My name is Nina Martinez, I'm a junior Writing & Rhetoric major with a concentration in Journalism. I aspire to one day edit for The Atlantic...