Man suspected of laundry thefts at St. Edward's apartments bonded out of Travis County Jail
Earlier this semester, St. Edward's students reported laundry thefts at Community Building 1 at the on-campus apartments. The suspect was identified as 27-year-old Jacob Dale Davidson, who has since been arrested by Austin Police Department on Oct. 25.
Davidson was revealed to have stolen clothes, primarily women's underwear, from the laundry room in Community Building 1 on St. Edward's campus. He was stopped by UPD during a traffic stop, where they ultimately found 57 pairs of women's underwear in his vehicle, as well as two wigs.
The original incident occurred on Oct. 9.
According to the incident report by St. Edward's UPD, "a student inside the St. Edward's Apartments CB1 Laundry Room observed the person described enter the room through a window, then exit the room immediately. The student provided UPD Officers the description, but the suspect was not located on or near campus. UPD had received several reports of stolen women's clothing from the same room on or about 9/30/2019 and 10/1/2019. It is believed that this was likely the same person."
A second update from UPD came on Oct. 15, reading:
"A suspect was identified last night (Oct. 14) in the vicinity of CB1 by a prior witness. UPD officers responded and apprehended the suspect around 8pm. We will continue to pursue this case. Many thanks to the alert eyewitnesses and officers of UPD for allowing us to identify the suspect in this case. We remind all of our campus community to remain vigilant and when they see anything suspicious, report it to UPD immediately."
Students who do their laundry at CB1 reported to CBS Austin that they would stay in the laundry rooms in order to protect their clothes.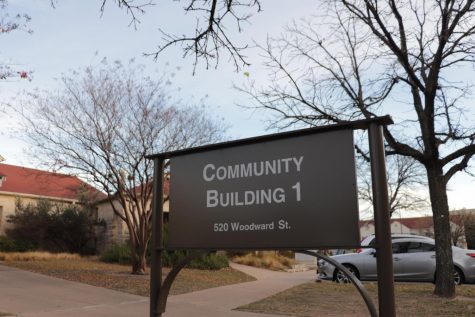 According to Chief Homer Huerta of UPD, Davidson was "arrested by APD on Oct. 25 for the three warrants UPD officers obtained for burglary. He was also charged with violating parole and another agency in another county has charges pending as well."
Davidson has five charges in total, including three counts of burglary, one count of a parole violation and one count of an out of county felony.
The laundry rooms at the on-campus apartments have keyless locks installed and a security camera is in place in the area.
In order to further SEU community safety, Huerta ensures that UPD "[has] kept up with frequent checks of the area and plans to leave the camera installed outside the door there as a permanent location."
Currently, Davidson has bonded out of Travis County Jail.
Leave a Comment
About the Contributor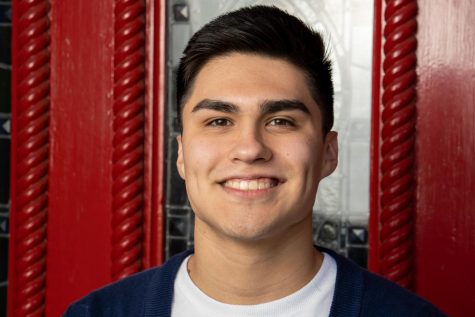 Adrian Gonzalez, Sports Editor
Hey! My name is Adrian and I am the sports editor for Hilltop Views. I am a senior Writing & Rhetoric major with a concentration in Journalism &...