AISD votes to close 4 Austin elementary schools during board meeting
Four schools in Austin Independent School District (AISD) will be closed for the 2020-2021 school year. On Nov. 18, the AISD school board met with over 80 speakers to decide the fate of Sims, Metz, Pease and Brooke elementary schools. With six school board members voting in favor of the closure and three against, the 2017 bond will now go toward funding new buildings for the schools.
The closed schools will be co-located or consolidated with somewhat-near elementaries. Parents, teachers and students have protested at the recent town hall meetings discussing such matters.
AISD made the official announcement on Nov. 20 about what will happen next with the elementaries and how much money is going toward the schools.
According to the The Austin ISD Board of Trustees, these are the plans for the 2020-2021 school year:
$25 million from the 2017 bond will go toward building a new and upgraded Norman Elementary, serving both Norman and Sims students. Norman and Sims are in their second  year of co-locating at Sims. In January 2021 the two will consolidate into one at the Norman campus.

Currently co-located at Metz, Metz and Sanchez Elementaries will consolidate into one at Sanchez. $25 million will also be put forth toward upgrading and modernizing Sanchez, funded by the 2017 bond. 

With $32.5 million from the 2017 bond going toward updating Govalle Elementary, Brooke Elementary will be joining them, as they consolidate into one during Spring 2020. Those currently zoned for Brooke Elementary living south of Lady Bird Lake will be zoned at Linder Elementary.

Plans are in motion for Pease Elementary to co-locate at Zavala Elementary for the 2020-2021 school year. Over that time, the schools will make plans for consolidation for the 2021-2022 school year.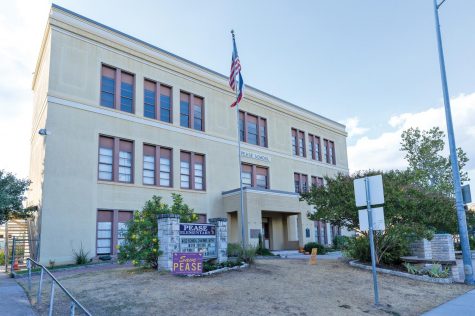 However, much of the frustration and rising tempers are due to the belief that the targeted schools for closure have minority populations. One of the 80 speakers at the Nov. 18 board meeting, Chief Equity Officer of AISD Dr. Stephanie Hawley said, "The map that you have of school closures is a map of what 21st-century racism looks like."
A parent signed up to speak at the school board meeting also shared his frustration. 
"What are they gonna go?" the parent asked. "They['ve] gotta wake up early in the morning to get on a bus to another school that's not in their community. You know what to do."
Other parents, like Stephanie Leach from Ridgetop Elementary, have issues with talks of planning to co-locate and consolidate her children's school with Riley Elementary. 
Leach said to KVUE, "Our school is very devoted to the way we teach dual language and both of our programs are growing. So, it doesn't make sense to kind of squish them together as an experiment when they're already being successful." 
This was one of the 12 schools leaders planned to close, but decreased the number to four after much protest from families and teachers and staff. 
The board meeting when the closure was decided lasted over five hours and featured over 80 speakers. Many parents who attended the meeting, and since the document of the closure plan was published, say this is a very rushed and flawed process. 
While many other leaders and parents struggle  to find the process of selection of schools to close, the closest explanation is in AISDs Diversity by Design Plan Overview. This overview shows that two of the schools, Norman and Sims, being co-located and consolidated were found 95% and 96% percent "economically disadvantaged." Leaders and parents do not like that the schools being closed are low-income and serve many minority students.
View Comments (1)
About the Contributor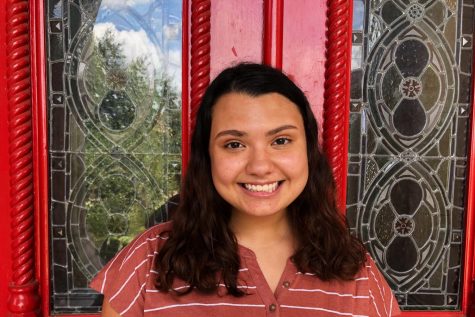 Nina Martinez, Editor-in-Chief
Hey y'all! My name is Nina Martinez, I'm a junior Writing & Rhetoric major with a concentration in Journalism. I aspire to one day edit for The Atlantic...